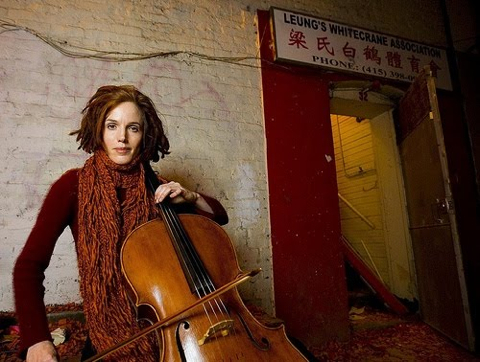 Intel launched an interesting contest, asking content makers to submit video depicting representations of visual lives.
Their latest entry features Zoë Keating : Avant Cellist.  It would be hard to describe Keating as simply a cellist, as her work is informed by more than  her classical training since the age of eight, or the time spent in her 20's working in tech, or developing her style of layered sound with rock bands throughout her career.  Because utilizing the cello, and a foot-controlled laptop to record sounds, Keating achieves a kind of one-person orchestral experience all her own.
In her own words, she :
…creates a world of feeling and motion and color and light, which you can't describe with words…because…that's why it's music.
Zoë has worked with artists including Imogen Heap, Mark Isham, Curt Smith, Amanda Palmer, DJ Shadow, Rasputina, Pomplamoose, Paolo Nutini and the creators of WNYC's Radiolab.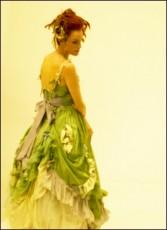 She was recently named a Young Global Leader by the World Economic Forum, at the same time achieving placement in Amazon's Top Songs of 2010 for her collaboration with Smith on "All is Love".
Through it all, Zoë stays connected to her audience with 1,342,947 followers on Twitter (at this writing).
Oh, and did we mention she has a toddler?!
Check Intel's video and enjoy a few of the lovely layers she offers up of her visual life.
Photo by Audrey Penven.