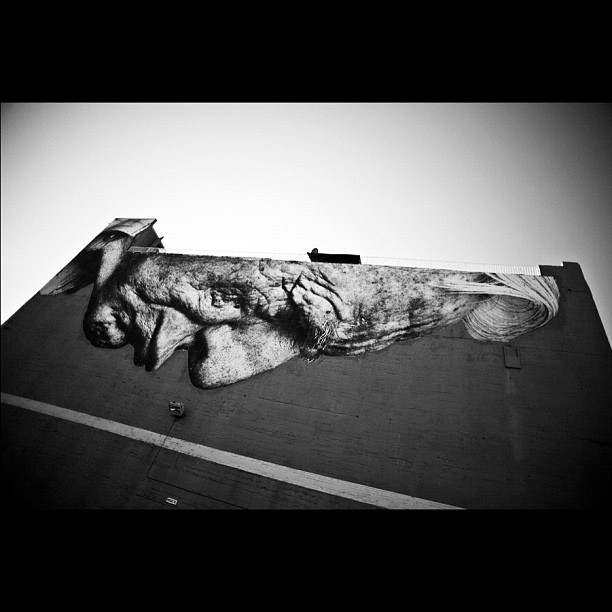 JR is a French conceptual artist who works in the streets hanging massive photos in public spaces.  His art has transcended the streets with shows at Tate Modern and Centre Pompidou.  In 2011 he won a TED prize, and Forbes Magazine has featured him in their 30 Under 30.  At mixingreality we love him too, and have written about his work here and here.
So when Hustler of Culture pointed us in the direction of this new video about his work in Los Angeles, we had to share.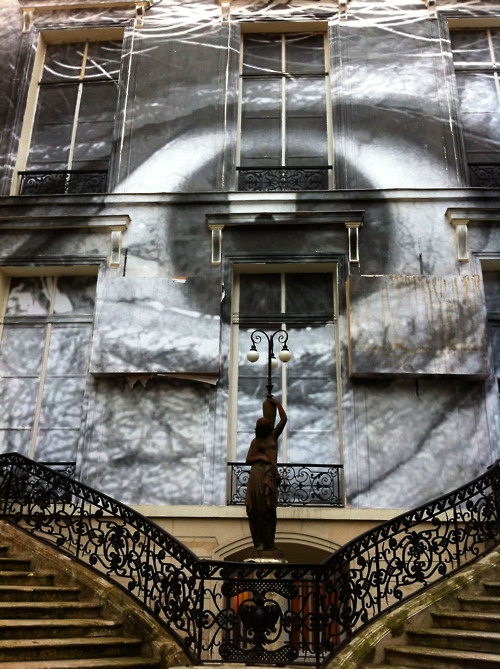 His Facebook page featured this post:
JR told me that he sometimes thinks that the act of pasting is as important to his art as the images themselves, and I could understand why: pasting is a communal and tactile experience, and when it is done illegally or on a low budget there is an element of danger to it. I took some iPhone pictures of the crew… Raffi Khatchadourian (journalist/photographer)
Bravo JR.  Perhaps it is precisely your connection to the humanity of your work that keeps us wanting more.
Top image via aas1988 on Instagram.  Bottom image via The Slant on Tumbler.