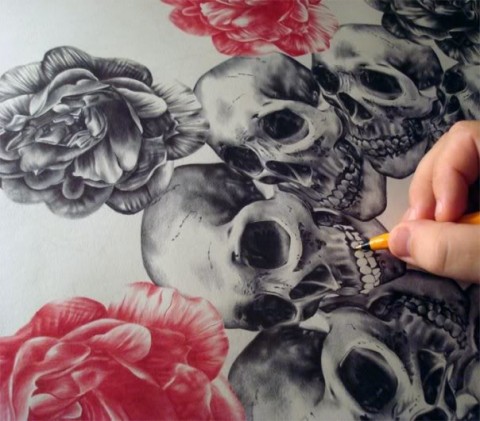 This video of Paul Alexander Thornton's process with ball point pen and watercolor compelled me to look at his other work.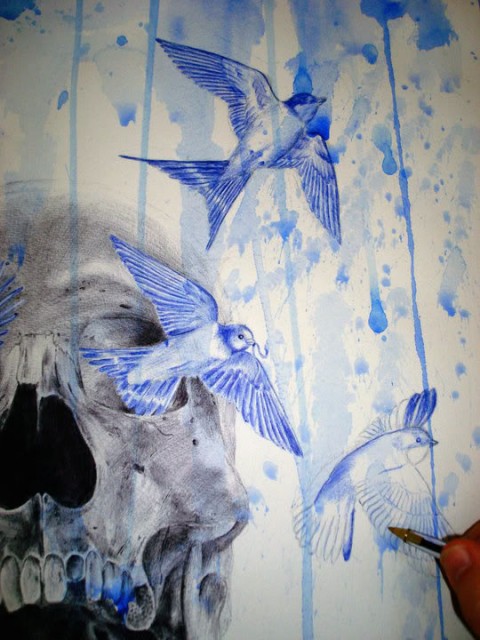 There is something comforting about the patterning and repeated line of Thornton's paintings and drawings.  His use of skulls, flowers, birds and color compel us to investigate further.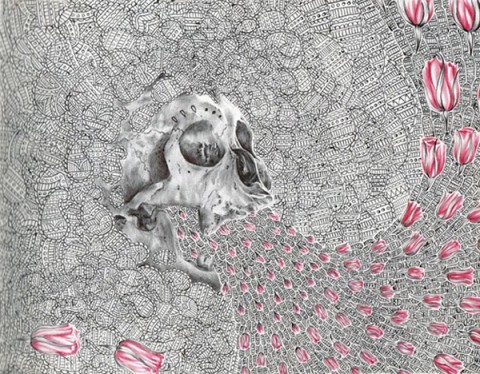 Take a look at his blog where he gives us an intimate glimpse of his process with notebooks, sketches, videos, music he has composed, and realized drawing and paintings.  A sensory feast for a Sunday, post rapture.