Thomas Pavitte couldn't find a record for the most complex dot-to-dot drawing, using the iconic Mona Lisa as his muse, he decided to set one himself.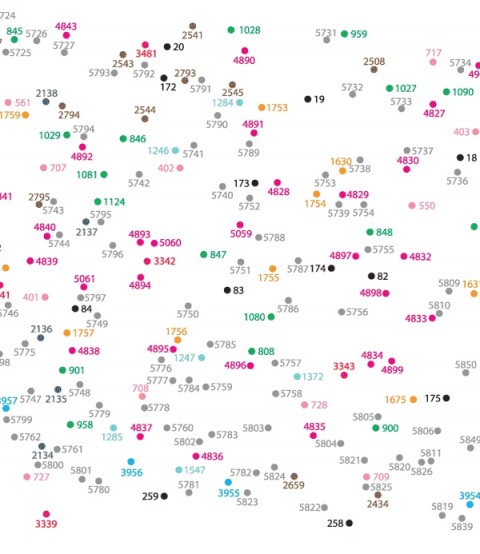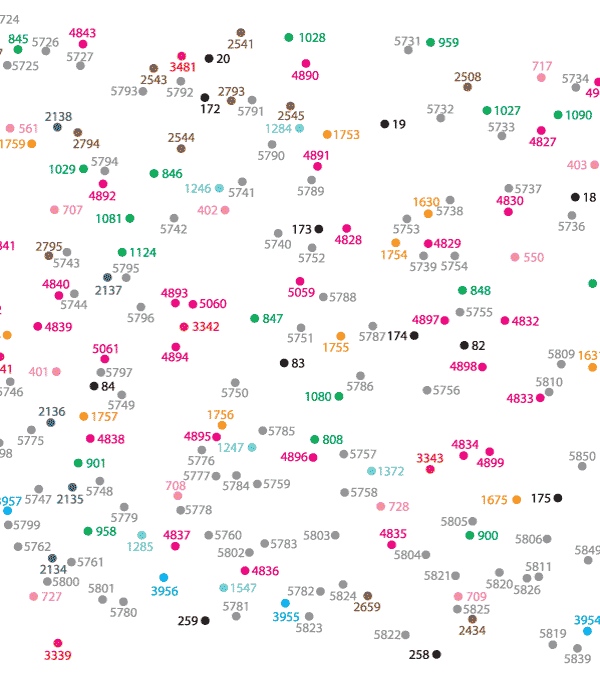 To begin he created an A0 poster with dots numbered from 1 to 6,329, and broke down the image.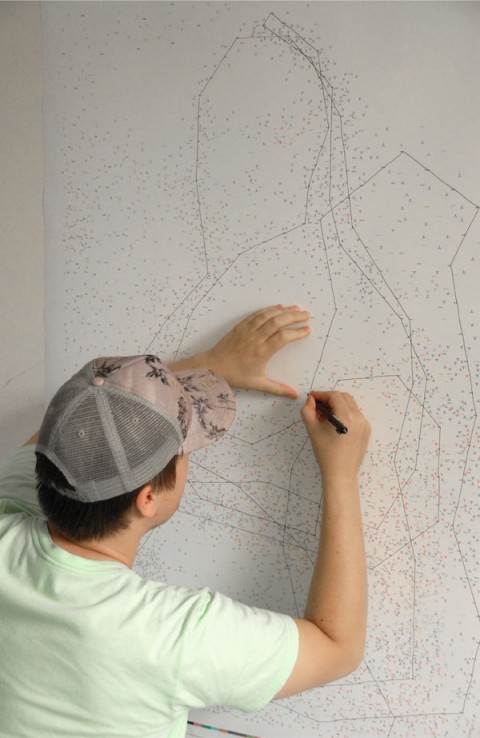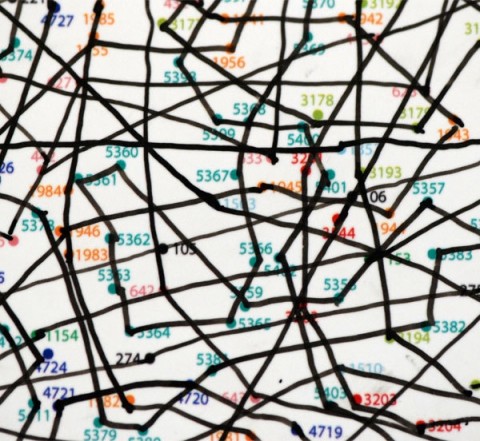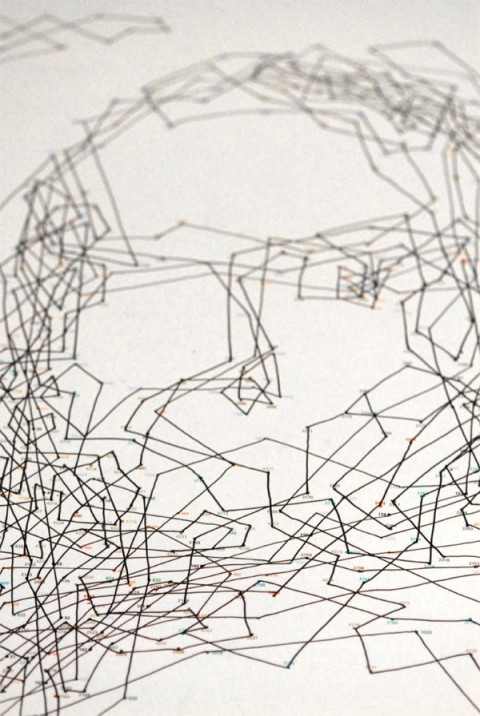 The result is a visual nod to a classic, and a mathematical riddle solved.  To document the accomplishment, he took a time lapse video of himself connecting the dots over 9 hours.
Mona Lisa – 6,239 dot to dot drawing from Thomas Pavitte on Vimeo.