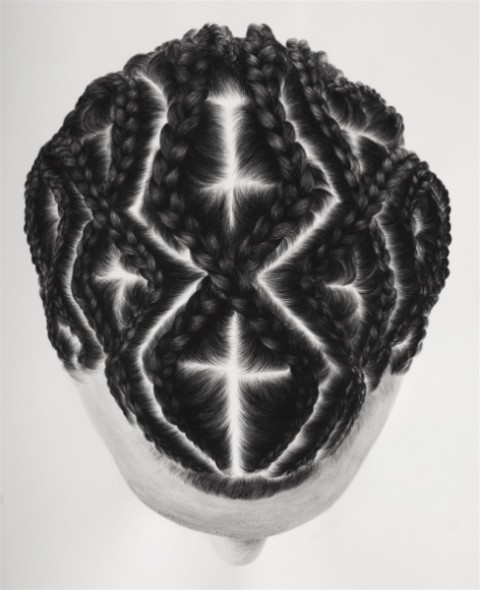 Cruising through the internet the other day, I was stopped short by Yoon Lym's paintings of women's cornrows.  The arresting portraits of women's hair and braids, and the work that goes into the styles, made me want to study the intricate patterns and lines of shape.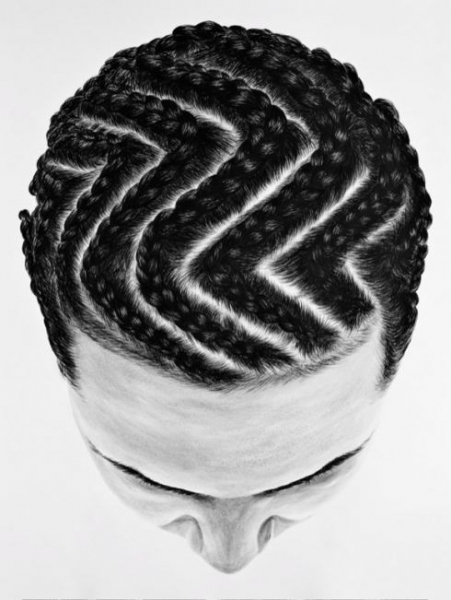 Lym, who is Korean, speaks about her journey as an artist:
Although I was born in Seoul, Korea, I lived in Kenya and Uganda for the first seven years of my life. Since then, I have lived in various parts of northern NJ. When I was 15, I made a life changing decision by studying with Korean exiled painter, Ung No Lee in Normandy, France. I discovered that summer how art was inextricably tied to nature and my life.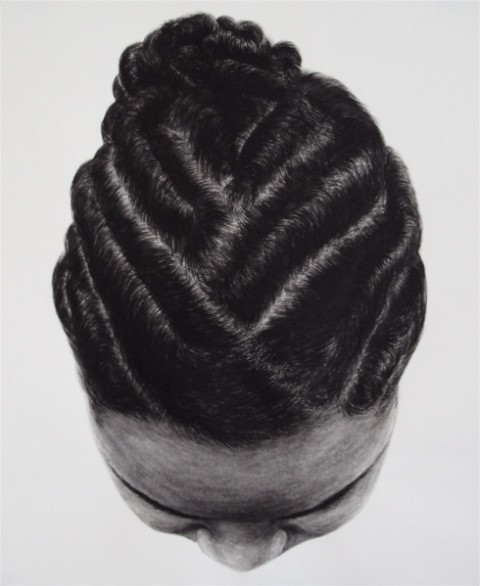 I started this series of hair and braid paintings in the summer of 2008 for a group show that I was in…These acrylic on paper hair and braid patterns are based on photos I have taken of students and strangers I have come across in Paterson, New Jersey where I have worked for the past 9 years.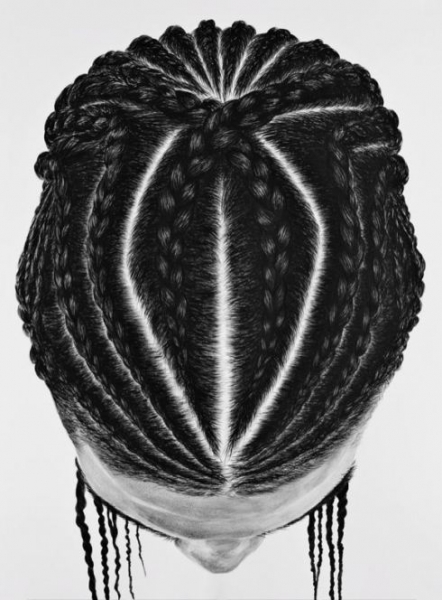 Via