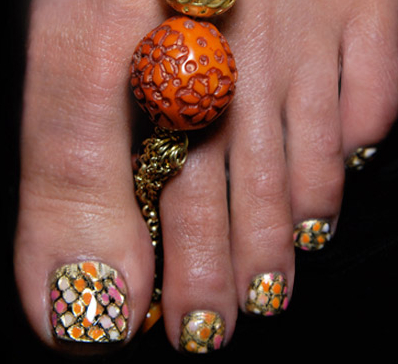 What do we think? Cewl or ewww?   The latest nail trend showing up in New York, utilizes snakeskin shed by living snakes.  Bobbie Thomas, style editor for the Today show, featured the nails, created by Bio Sculpture USA's, Terri Silacci, on the show recently.
Here's what she says:
Using real skin that was naturally shed and left behind by a snake that is healthy and unharmed, Silacci delicately adheres the skin to the nail and coats it with Bio Sculpture Gel. A manicure can last up to three weeks and a pedicure up to 12 weeks!
The video speaks for itself.  See what you think, and tell us:  Would you?