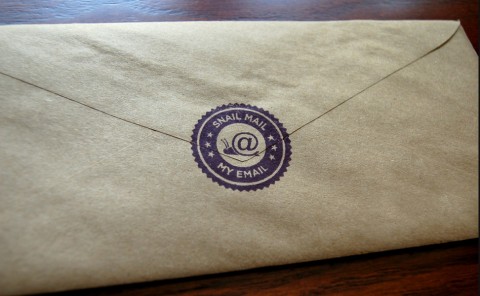 I'm a letter and card writer.  Though, as I spend more and more time communicating online, less and less do I send snail mail.  So this idea is interesting, and may in fact inspire me to create this type of expression more.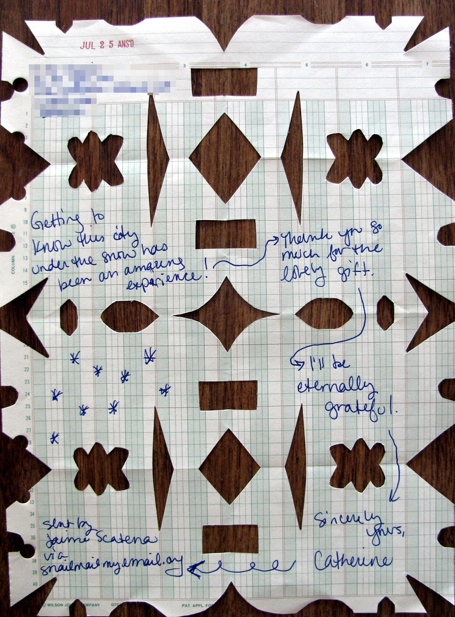 As its creators describe it: Snail Mail My Email is a month-long (July 15 – August 15), interactive community art project created by Ivan Cash which seeks to both share the warm-fuzzy feeling of receiving a personalized letter as well as inspire people to send their own snail mail. Anyone with internet access can partake by simply sending an email, after which the very same message will be handwritten and physically mailed to the chosen recipient anywhere in the world, completely free of charge.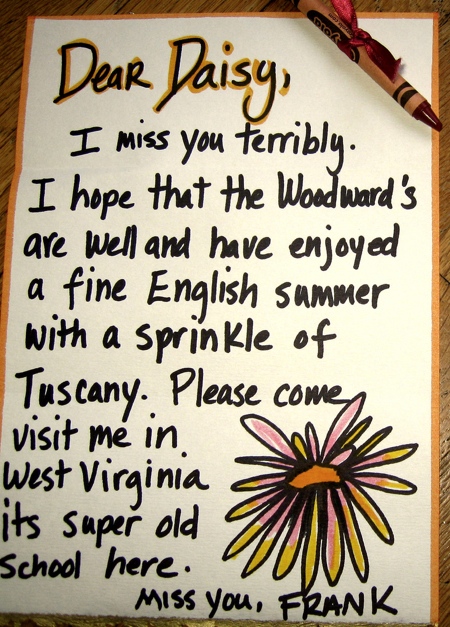 So who do you want to reach out and touch?  You may not have the time, the inclination or the creativity to take it to the offline realm, but there are no more excuses with Snail Mail by Email. You can let the sentiments fly with nothing to lose, except a few keystrokes.  And you can see that the results are individual and creative.   I am going to try it, and will let you know what happens…if you do, please let us know too.   Thanks Ivan Cash and your international network of 134 volunteers from around the world. Brilliant.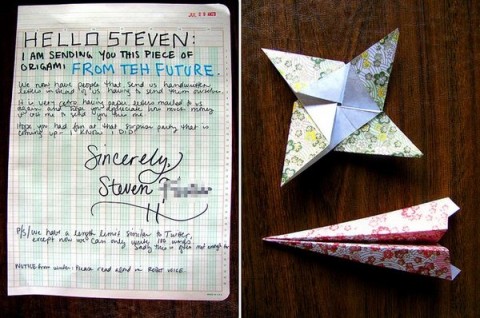 images via Snail Mail My Email's flickr stream