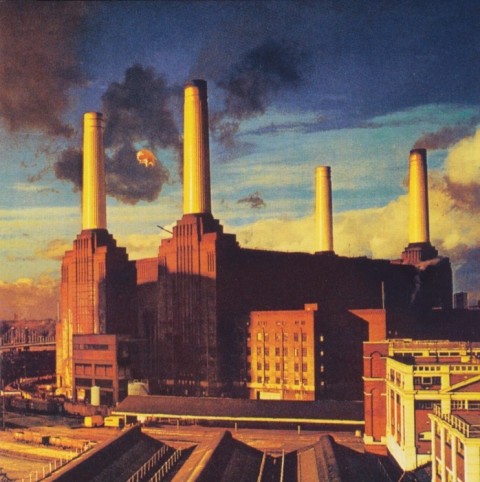 If you are into music, and perhaps no matter your age, you recognize the iconic Pink Floyd album cover for Animals.  The pig flying over Battersea Power Station in London elicits "that's from the Pink Floyd album", when we pass it on our way to/from Heathrow the first time we visit London.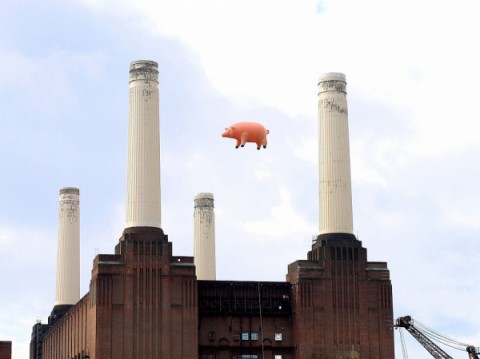 To announce the release of the band's new album in which they composed many songs remastered and unreleased from their 14 studio albums, the band dared a moment of nostalgia to tickle our memories.
Reconstructing the legendary artwork of the album, a huge inflatable pig actually floated in front of Battersea Power Station in London.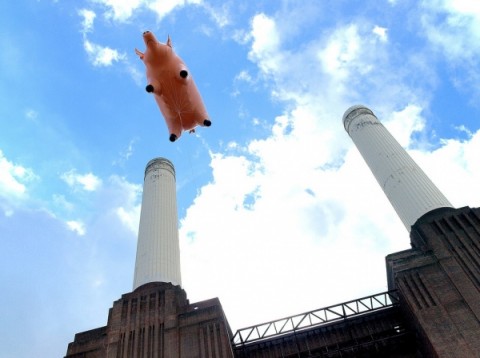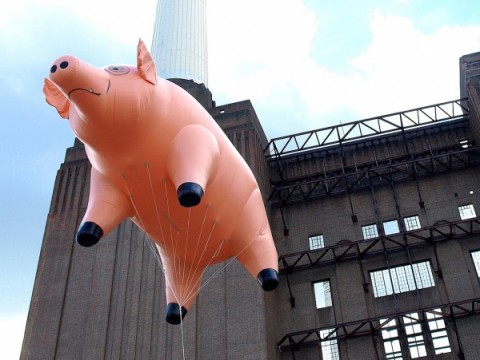 Not only do we remember Animals, we also know that pigs can fly.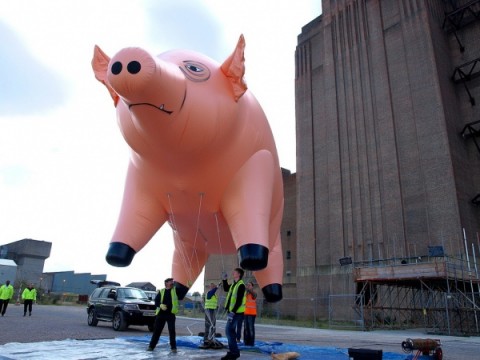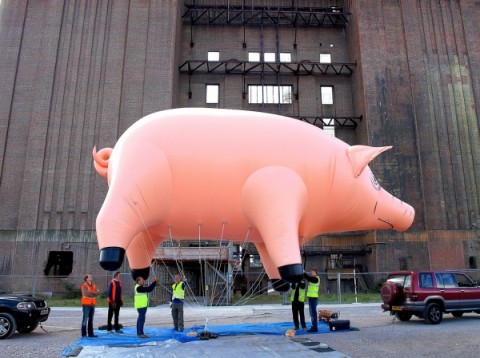 Thanks to my Stumbleupon friend Beaker for the pointer.