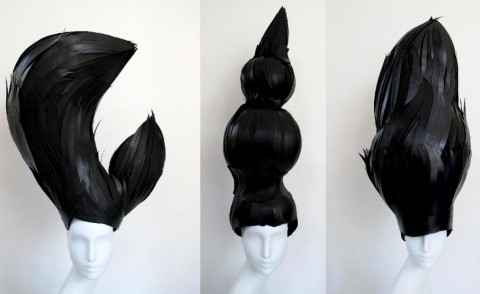 Perhaps you've seen the work of Paper Cut Project, though a recent collaboration on a micro-collection of wigs (above) with luxury brand Cartier, is a slight departure from the pairs's exclusive use of white paper.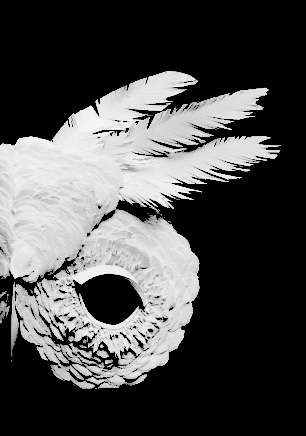 The work rides the line between art, papercraft and fashion, but we'll let Amy Flurry and Nikki Salk, partners in the venture describe their Paper Cut Project:
Picture a perfectly natural leaf that folds and folds again, ties, ducks under, rises, curls, roles, spreads wings, grows fur and might even form eyes, all without moving at all. It's the opposite of trickery and a reminder :
That's what white paper can do – allow you to use simple tools to cut it, shape it and recombine elements to form a new whole.
Whether adornment, flora or fauna, mean to be a mask or to be unmasked, these not so delicate paper objects behave like trifles, flat sheets of vellum that slipped into adolescence overnight and wake into morning to become imperfect, handmade things. While we work hard to let the paper do what it does, which is to allow a bit of soft finery back into an over-polished world, when our designs come close, but not too, to what I had imagined, I always remember: no two snowflakes are identical either.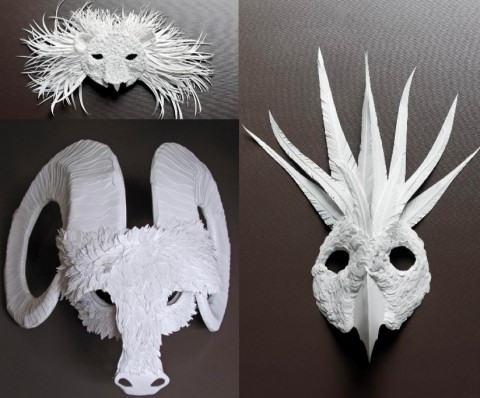 However one defines the work, we find its lyrical and transformative qualities charming, and wonder at the next imaginings of the creators.