It's a little daunting sometimes, the sheer volume of things to be conscious of.  Global warming, the global economy, the state of the environment, the BP Oil Spill…remember that, the BP Oil Spill of April 20, 2010…and its aftermath?
It does seem to have dropped off mainstream media's radar.  Nonetheless, designer Tippy Tippens designed a way for us to remember, and send some relief for habitat restoration.  She named it BirdProject.
"The idea for the birds began with the recurring thoughts of abstract bird forms – I was living in Brooklyn at the time of the spill, my hands felt so tied being so far away in addition to the restriction of regular Joe's being able to help directly with the cleanup due to the need for expert care."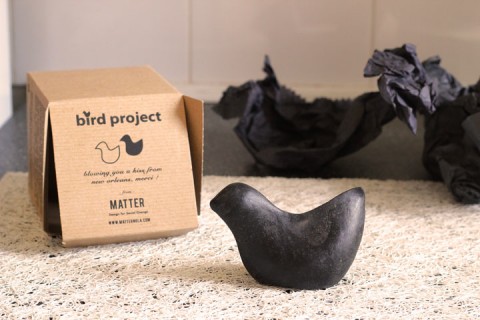 So Tippens designed a subtle reminder of the fragility of nature.  Each bird shaped soap, which is black, contains a white, ceramic bird, handmade by Tippens, from Louisiana Clay.  The ceramic bird remains as a keepsake once the outer soap has washed away.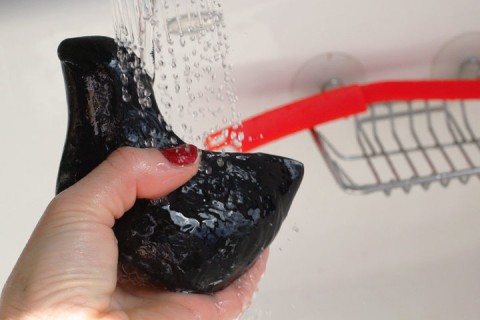 As Tippens points out:  Through the daily act of washing, you will eventually free the clean, white, ceramic birds inside – potent symbols of restoration and recovery. The soap is shaped to be cradled in your hand and is a powerful representation of all creatures affected by the BP Deepwater Horizon Oil Spill Disaster.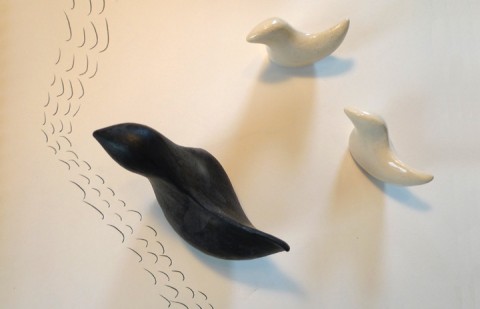 The soaps are made with natural, locally sourced ingredients: biodiesel glycerin, fair trade olive oil, aloe, activated black charcoal, with a light cypress scent, reminiscent of Louisianan bayous. They are made by Emily Manger Davis of Sweet Olive Soaps, a third generation soap maker from New Orleans.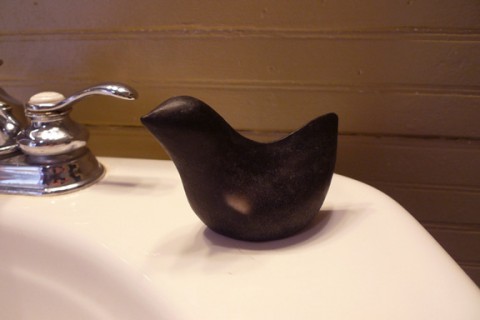 50% of profits go to environmental cleanup and care for affected animals of the BP Deepwater Horizon Oil Spill Disaster.  The BirdProject was Kickstarted with a crowdsourced donation of $5919 which culminated in a donation of $1500 to Gulf Restoration Network and IBRRC on behalf of the first flock from BirdProject.
Kudos for the creativity and problem solving of the Bird Project.  Purchase the soap here.