As Fashion Week continues in NYC, there is always the swirl of what's hot, or not, or who said what… Jean Touitou of APC was no exception in his expressions to Hint: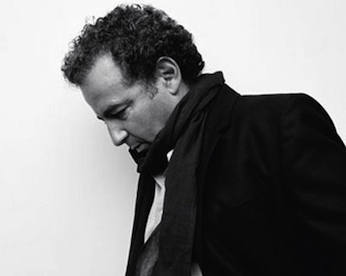 "I do not belong to celebrity culture. If people only knew what actresses are paid to sit in the front row at the shows in Milan or Paris, they would want to kill somebody. If they only knew 10% of what's going on, like brands that give bags away to young actresses and tell them to go in that restaurant on that day and leave the restaurant at 15 past 2:00, and hold the bag up for the paparazzi that will be there. This is a fact."
So, although APC did not participate in fashion week, he was in NYC preparing for the launch of his new store in the West Village, talking about his collaborations with Carhartt, his quilting project collaboration with Jessica Ogden; a line of limited-edition, handmade blankets, composed of the excess yardage of A.P.C. fabrics, and his ongoing love affair with music.  Of his 30 employees who work in the studio, 10 are musicians and all of them have bands.
And not to forget his "Butler" jeans, a great program which also adds a little history to our throwaway culture, by adding initials of the original wearer.
"Some people who buy our jeans only want to wear them when they're pristine. When they start to fade or get holes in them, they don't wear them anymore. So you can bring them back to the store and get a new pair of jeans at cost. We take the old jeans and wash them, mend them, mark them with the initials of the person who wore them, and sell them. No matter how much money you invest in machines, jeans always look better when they've been broken in by a human being. I call them the Butler Jeans because in the 19th century, English aristocrats would have their butlers wear their new clothes before they did, so they wouldn't look nouveau riche".