Mixing Reality's Contributor for France weighs in on Couture & Culture.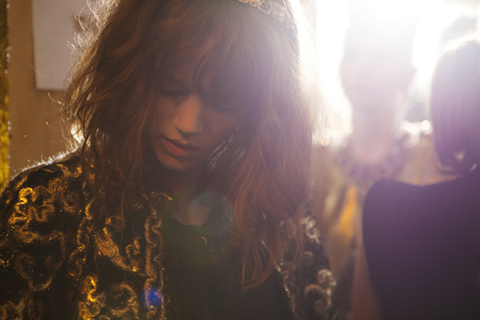 Paris menswear fashion week just concluded and the frenzy began in NYC today for women's fashion. Be it couture, fashion, or beauty the influence permeates our lives…the way we tie a scarf, the width of our trousers, the stain of our lips.  At some point, most of us take a small piece of the fashion world and make it our own.
Though couture, even the definition of it, remains out of reach for the vast majority of us, it's allure can be undeniable.  No matter our place in it, the mashup of culture can transport us there.
Duran Duran's "Girls on Film" was recently used for a French Vogue promo, with the French Vogue 90th anniversary IPad app. Some things never go out of fashion, as the 80′s hair and fashion icons still sing to our idea of the couture culture milieu.
As Elizabeth Quinn so elegantly states: "Haute Couture is woven from dreams, gold, hard work, and excellence. It is an ode to the artisans of luxury, a willed madness, a fabulous dinosaur, and a glittering Atlantis that dazzles us twice a year, bringing reassurance that in a globalized world of robotic manufacturing, a sanctuary still remains, a place where clothes are lovingly created by hand over hundreds, even thousands of hours. The term "Haute Couture" may be legally restricted, but its poetic inspiration knows no bounds!
For the fourth year in a row , Vanessa Bruno has appealed to the talent of filmmaker and photographer Stéphanie Di Giusto, of Lou Doillon , and for the first time, Jessica Joffe. A short film of the spring-summer collection 2011. Titled "Miracle" , this mini movie recreates organic, poetic and creative Paris .