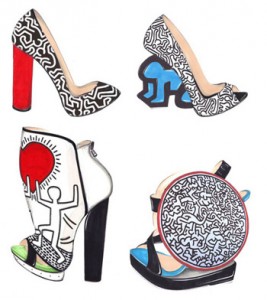 In case you missed the sketches that have been swirling around this year on Nicholas Kirkwood's collaboration with 80s artist Keith Haring, the one-off designs are currently on exhibition in Kirkwood's recently opened flagship store in London's Mayfair Mt. Street store until July 1, 2011.
"I watched this documentary called The Universe of Keith Haring, and though I know his style, I hadn't seen the breadth of his work. I couldn't stop thinking about how amazing and prolific he was and how great it would be to incorporate his graphics into my designs," Kirkwood explained. "So I ended up approaching the Keith Haring Foundation. I had to really sell them the product, but I think they're pretty happy with the end result."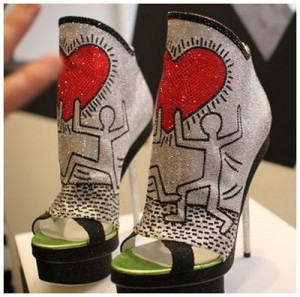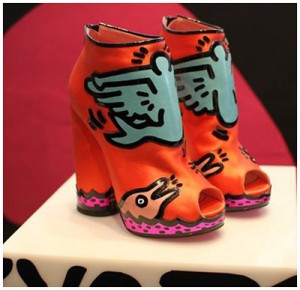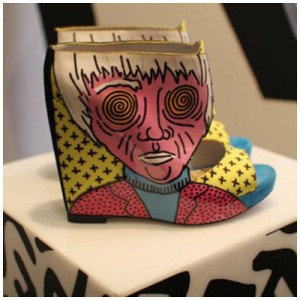 Since we love collaborations that mix things up,  we were taken by the elements of art, architectural structure, fashion and design these conceptual shoes bring, not to mention the merging generations of an 80s art icon and an inspired of-the-minute shoe designer.
After we published the post, we see Netherlands' Arnhem Mode Biennale, a conceptual fusion of fashion, art, and design exhibition is featuring Nicholas Kirkwood Keith Haring Foundation's installation, which includes a collection of nine pairs of shoes inspired by Haring in a space made to replicate his infamous Pop Shop. Arnhem Mode Biennale will run  June 1st through July 3rd.  via

See the short film via Nowness.com below, where he details the making of his new thigh-high leopard print and Swarovski crystal–encrusted roller skates: