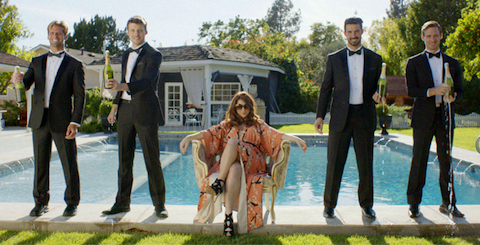 What do women really want?  It's a question for the ages.  And in this age, this idea started back when co-founders Josephine Wai Lin and Dalal Khajah were working at advertising agency AKQA.
"We hired men to act as body guards for our bosses as a joke."
"One guy was actually a male stripper but we wanted him to just pretend he was fending them off from the paparazzi. We told him we didn't want him to take his clothes off. He was so confused."
According to a piece in TechCrunch:
They did this a couple of times with male body guards, and then started hiring men for their friends' parties. Their friends loved it so much, the founders realized they were onto something.
ManServants was born.
And, if you are a man, who wants to get paid to be your handsome, charming self, Manservants' compensation begins at $80/hr.  Heads up:
Do not consider applying if you have ever been called the following: douchebag, sexual offender, sexist, creeper, nutjob, weirdo, or convicted felon.
These ladies do know what women want!