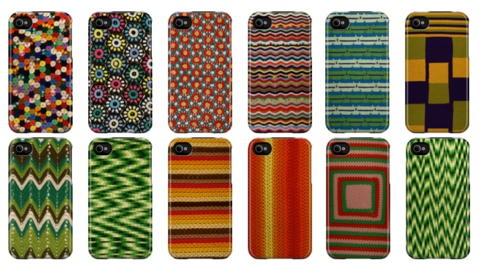 Magda Sayeg, founder of the original knit graffiti crew Knitta Please describes her vocation as working…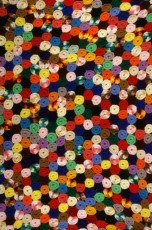 to redefine a craft that has been relegated to the stuffy attic of people's brains and dismissed by a limited vision for knitting's purpose, its function, its practitioners. Sayeg's work repositions this granny pastime in public spaces, streets formerly dominated by a hard, masculine public art culture. The fuzzy tags invoke entirely different connotations, antagonizing expectations and initiating dialogue about community-driven art and intersections between art and craft.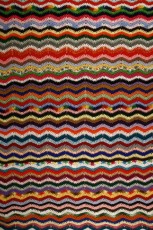 When Knitta Please first began tagging in 2005, yarnbombing was the collective's response to the mass-produced. By inserting handmade art in a landscape of concrete and steel, they were cheekily adding warmth to our urban fixtures. Knit graffiti reengages us with our environment: the parking meters, buses, bike racks, lamp posts, car antennas, columns, statues, exposed plumbing, all of the furniture in our urban world that goes unnoticed every day. And of course, Knitta makes the streets prettier along the way. Knitta Please is based in Austin, Texas.
Well, Sayeg has designed a series of iPhone covers that can give us the warm and fuzzy, knitted feeling all day long, and without the bothersome pilling that occurs with wear and tear.  We love these playful, colorful cushions for technology.  UnCommon has the full offering.