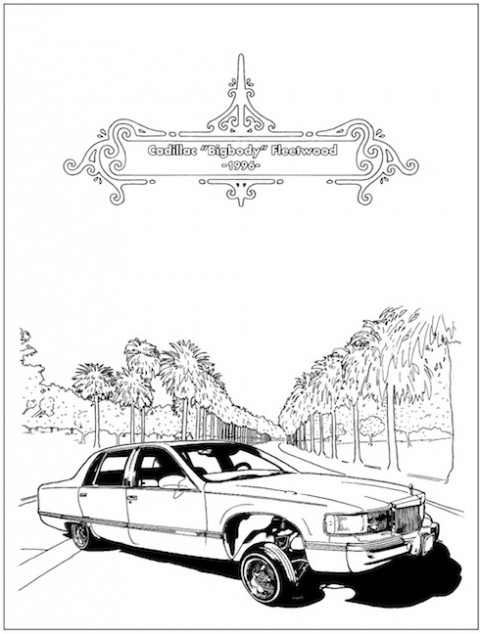 Growing up in Southern California, Lowriders were a culture you had to belong to, to fully experience.  Even being Latina did not count if you were not part of La Familia.   So it is interesting to see Lowrider cultural crossover that has transcended the decades, while the basic aesthetics of the cars remain the same.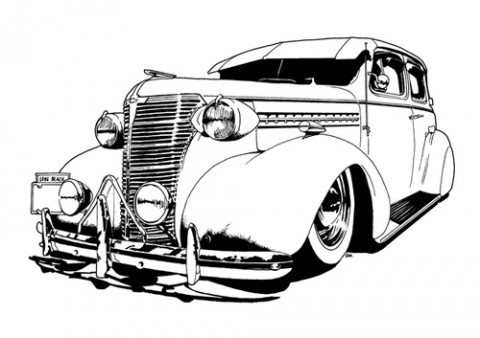 With its own video, the Lowrider Coloring Book expands the audience.  Take a look to get an understanding of the compelling nature of a car culture that dates back to the thirties with its hopped up hydraulics and amazing paint jobs.
Then, apply your own version on paper.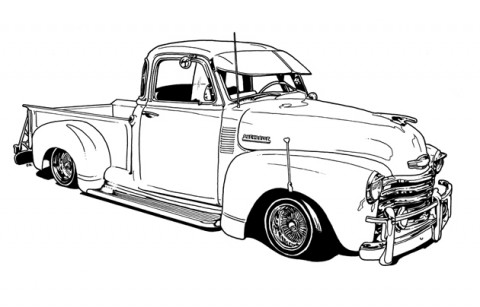 You can get the coloring book here.