It's a long weekend, and we hope you don't have to set an alarm, but this is an interesting idea.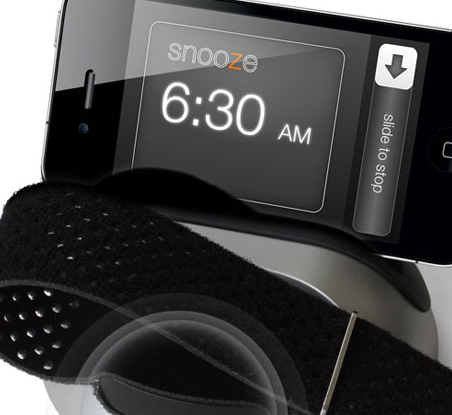 Lark has: introduced a whole new way to wake your potential. Not your partner.
Lark is the first, patent-pending silent un-alarm clock and sleep sensor. An entirely new way to wake up.
Comes with a Bluetooth operated wristband, dual phone-and-band charging stand, and the LARK Up app. (Download for free at the App Store).
iPhone and grateful partner not included.