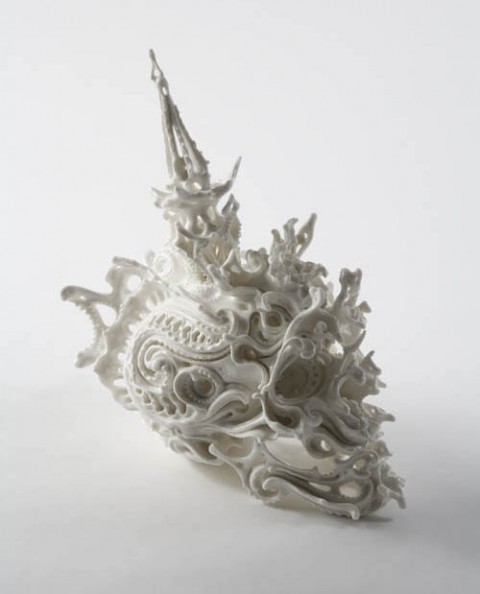 According to the saying, we can only predict two things in life: death and taxes.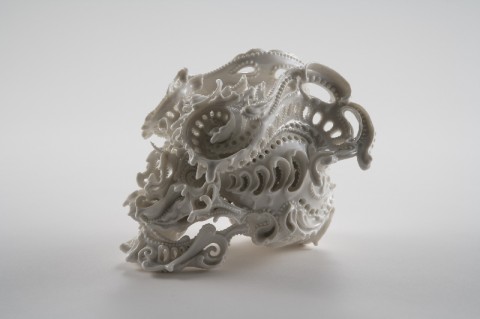 Katsuyo Aoki's Predictive Dreams tend to be prescient of the former.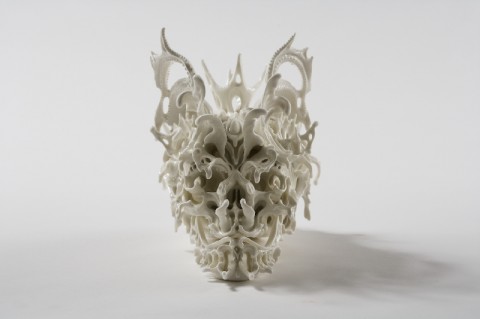 Though the remnants of this death are a tad more elegant than one imagines our actual skeletal remains.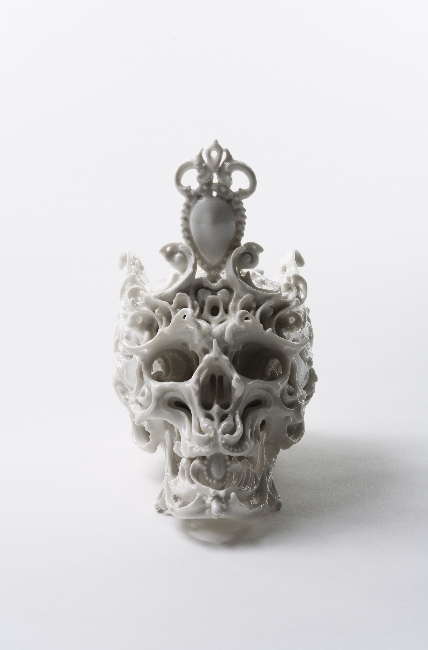 Based on historical backgrounds, ideas, myths, and allegories, the work makes us stop and consider the story of each piece.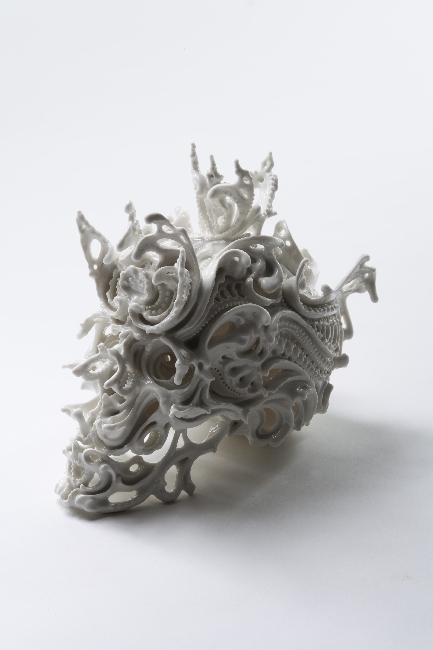 Says Aoki of the work, "…the several decorative styles and forms I cite simultaneously hold divine and vulgar meaning in the present age, having an irrational quality that contradict each other, which I feel express an important aspect in the contemporary age in which we live."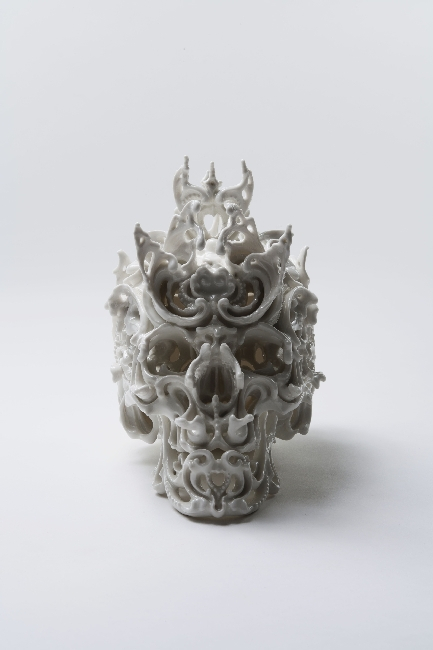 We would have to agree.
Enjoy this video of Katsuyo Aoki's work, though language may be an issue, the images are universal.

Post inspired by my friends at wellmades.com