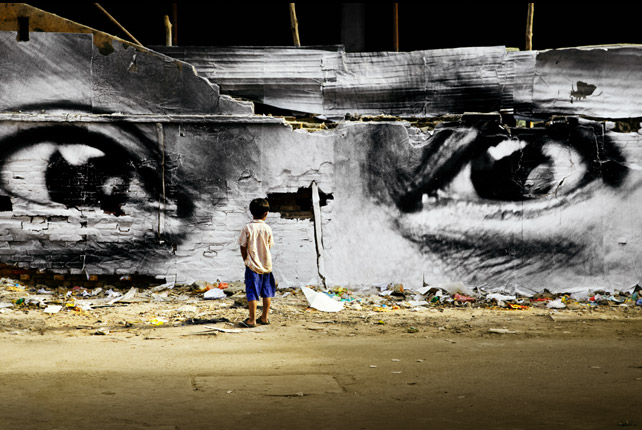 JR has definitely been on our radar these last weeks, and now he has announced his TED prize wish :
"I wish for you to stand up for what you care about by participating in a global art project, and together we'll turn the world…INSIDE OUT."
People around the world are encouraged to upload black and white photographic portraits, personal statements and a story to the site and take part in the project. Participants—or co-creators—are then guided through the process of receiving a 90cm x 135cm poster of their portrait, which they can paste and exhibit wherever they'd like in their communities.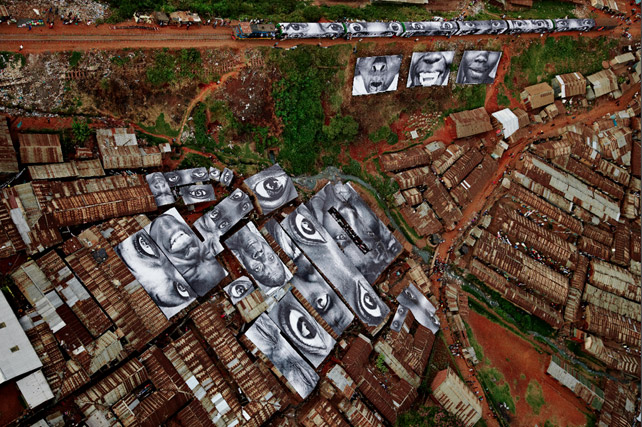 from site : As he is anonymous and doesn't explain his huge full-frame portraits of people making faces, JR leaves the space empty for an encounter between the subject/protagonist and the passerby/ interpreter.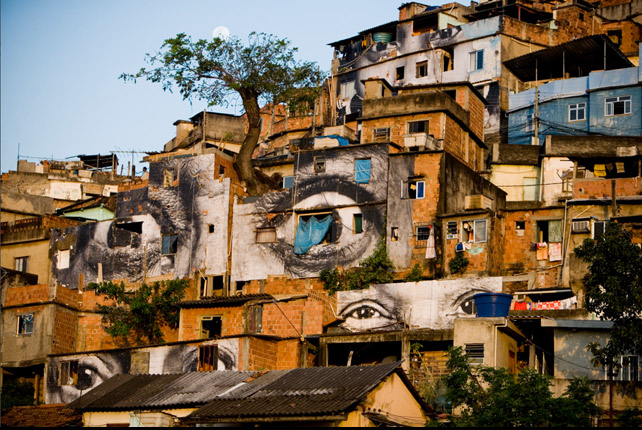 This is what JR is working on: raising questions…
and now he is using his prize platform,
and challenging all of us
to do the same.
Update 3.5.11 : the TED video of JR's "wish" is now available for this post.