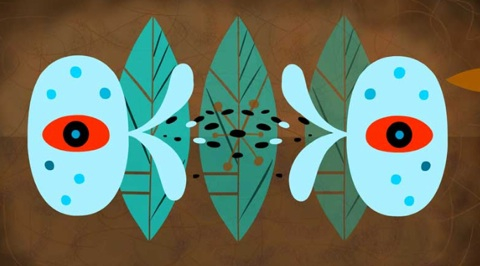 How we love the nature of linked data to provide everything one might find on the interwebs!  A few weeks ago, we saw the work of Peter Strange Yumi on Facebook, and immediately wanted to post about it. When he friended us, we came upon the work of Joanna Priestley, and thought our readers might want to know her too.
Joanna hand animates films, imbuing them with a quirkiness that reminds us, we are human. In Eye Liner, she says it:
explores archetypes of the human face, patterning and cultural effigies that echo facial features.
We just enjoy the shapes, their evolution and the soundtrack by Seth Norman.
Missed Aches, a commentary on ignorance, idiocy and our over-reliance on spell check, was written and narrated by the slam poet Taylor Mali, who led teams to four championships in the National Poetry Slam.  Joanna animates text and plays up phonetics with hilarious results.
Check her YouTube channel for more of the handmade goodness.