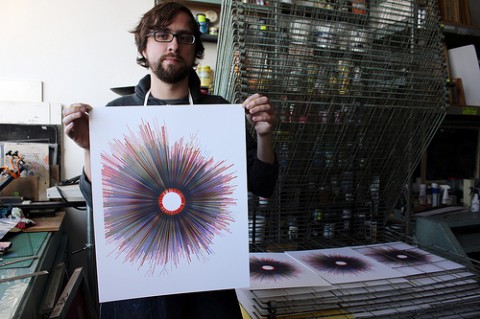 Even after all this time, I'm still amazed at the long tail, and how likeminds find each other.   I was playing around with Google+, and came upon Jer Thorp, who is the data artist in residence at The New York Times.  As I clicked around, I came across an award-winning project he did a number of years ago called Petals, which I remembered for its elegant yet playful mashup of flickr pictures, and color concepts.  This got my attention, so I decided to see what he was up to these days besides his day job.
One of Thorp's latest art projects is a collaboration with Random Number in New York. Data visualization is in full creative swing here as Thorp calls out the history of certain word usage in the New York Times.
Random Number's descriptions follow:
This screen print visualizes the frequency of the words 'red,' 'green,' and 'blue' in The New York Times over two decades.
 The data is arranged in three overlapping rings to represent each color, and can be read in the clockwise direction.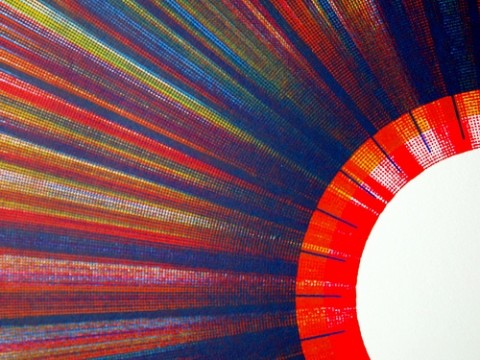 The graph also includes names of organizations that were associated with the represented colors, providing a telling representation of their affiliations and color preferences.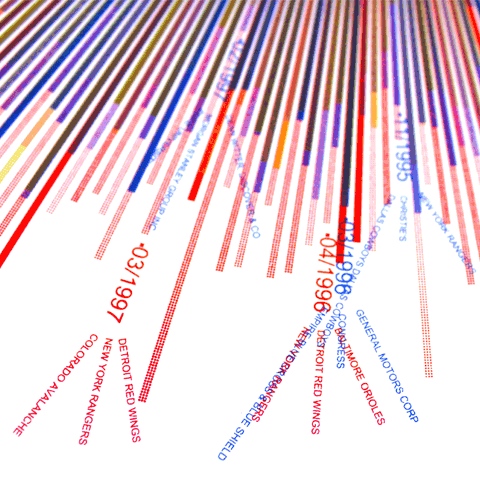 In startlingly clear terms, this two-color screen print visualizes the frequency of occurrence of the words 'hope' (blue) and 'crisis' (graphite) in The New York Times over a twenty year period.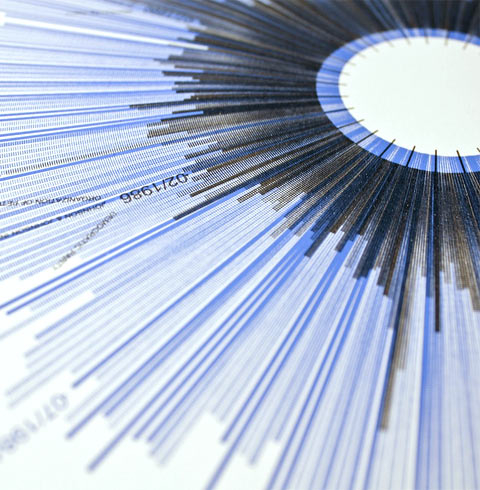 Thorp's word selection presents a snapshot of recent news stories, laying out the interconnected and complex narrative of world affairs in the form of a timepiece graph.
Thorp's work takes the appeal of infographics into the realm of art, as he reminds us of our shared immersion in concepts and words while presenting a gorgeous image to contemplate our connectedness.  And in a continuation of synchronicity, I see Thorp will be giving the keynote at O'Reilly's Strata Conference in NYC at the end of September…I was just at their offices yesterday doing some user testing on a new product they are releasing soon…and on it goes.
Prints available here and here.