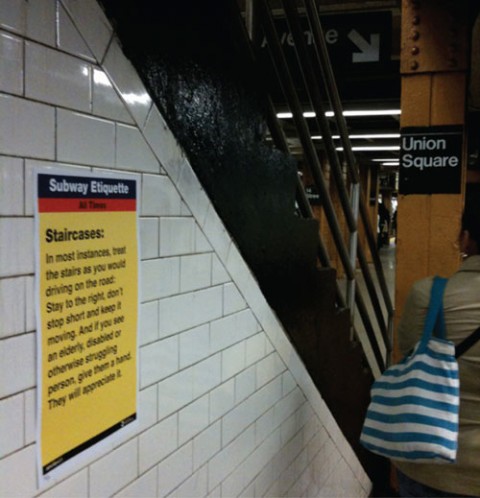 We live in times of constant information, constant movement, constant change.  Perhaps it is not surprising that social manners and etiquette have taken a back seat to bad behavior.  And perhaps we should not be surprised when our bad behavior is now called out by artists acting as contemporary Emily Posts.
Enter Jason Shelowitz, or as he is known on the street, Jay Shells.   His Subway Etiquette Campaign caught our eye for it's very simple, yet needed reminders in public places; namely the New York Subway System and public streets.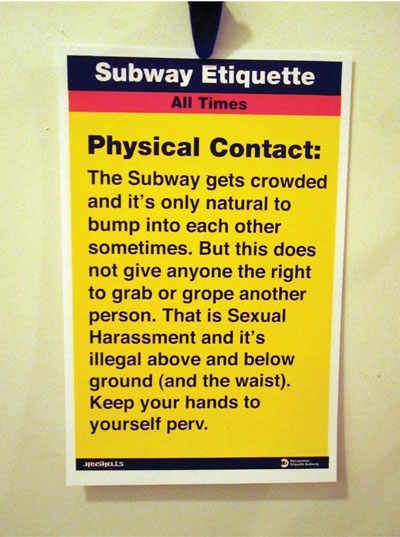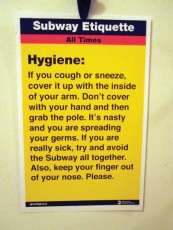 Shells says:
I surveyed 100 people on their top pet-peeves (not service related) while riding the Subway. I narrowed the results down to the top ten most occurring issues and rewrote them as a sort of list of rules. I designed posters in the style of the Service Changes posters we see everyday and silkscreened about 40 of each (400 total).
Jay Shells' latest street missive, care of the Metropolitan Etiquette Authority is this little reminder (below) to pay attention while walking.  Afterall your Facebook status update can wait!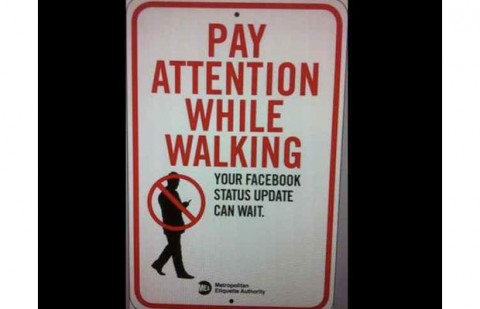 According to Shells "there are four different messages", be sure to let us know if you see them around.