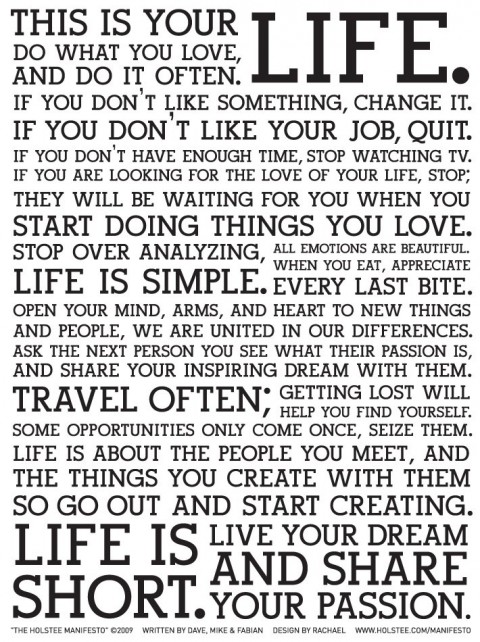 The creatives at Holstee have tapped into something.  Their manifesto for life seems to have ignited a subculture to remember that: 
Life is short.  Live your dream and share your passion.
(it has been viewed over 50,000,000 times!)
In keeping with the vibe of their graphic,  (which is available as an 18×24″ poster printed on 100% recycled post-consumer paper, locally made with hydro-electric power and benefiting Kiva, as well as a letterpress card printed on handmade acid-free paper derived from 50% elephant poo and 50% recycled paper). Holstee released a video.  It visualizes beautifully, the manifesto, with a suggestion that bikes can help you manifest the dream.  We couldn't agree more.
Enjoy.