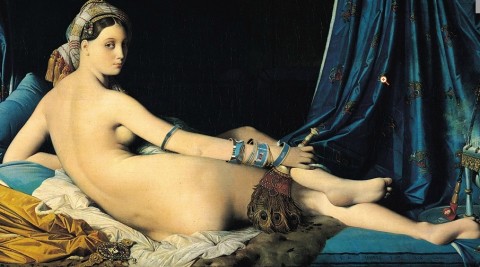 The Great Odalisque, J.A.D. Ingres, 1814
Hermès enamel bracelets, Calèche, Pour Sortir, Tenues et Couvertures 2
Successful contemporary brands spend plenty of time thinking about being relevant and fresh to an ever-savvy, visual audience.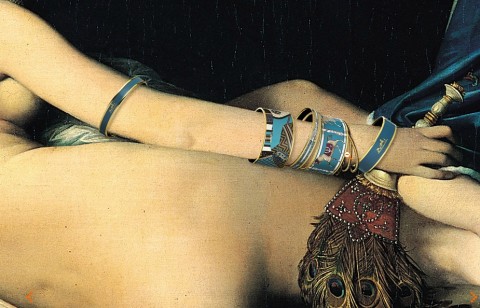 detail : The Great Odalisque, J.A.D. Ingres, 1814
And in that regard, it's always interesting to look at how history informs our view of the present.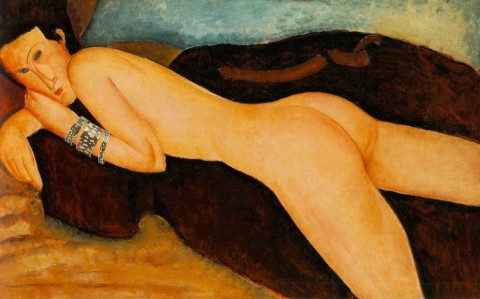 Reclining Nude, Amedeo Modigliani, 1917
Hermès enamel bracelets, Grands Fonds 2
On a recent visit to Hermès' website, we came across this fascinating mashup of famous nudes and odalisques from art history, wearing accessories from Hermès' collection.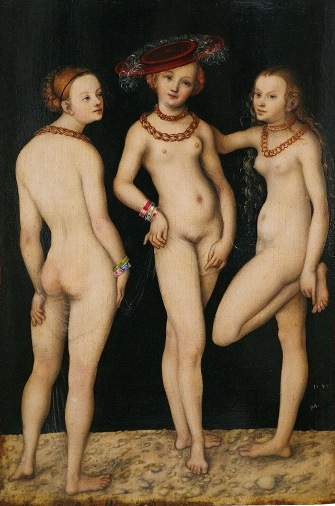 The Three Graces, Lucas Cranach l'Ancien, 1531
Hermès enamel bracelet Confettis d'Ex Libris & enamel bracelet Calèche
Utilizing colors and classic styles to marry the past and present, Hermès surprises us with a modern take on images we have seen in the past.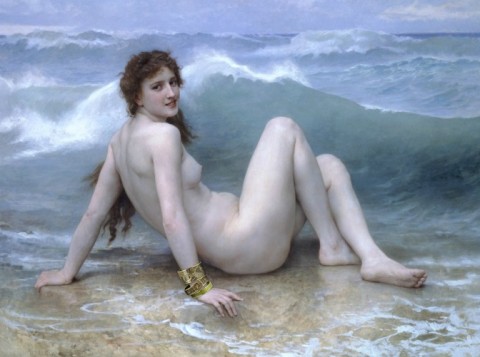 The Wave, W.A. Bouguereau, 1896
Hermès enamel bracelets Concours d'Etriers and enamel bracelet Calèche
As our eye moves across the image, the subtle incorporation of their own objects of art, gives us pause, but doesn't shock.  In a world of images that aim to do so, what a refreshing take on advertising with a great eye.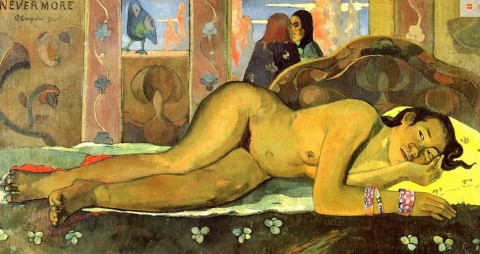 Nevermore O Tahiti, Paul Gauguin, 1897
Hermès enamel bracelets, Grands Fonds 2