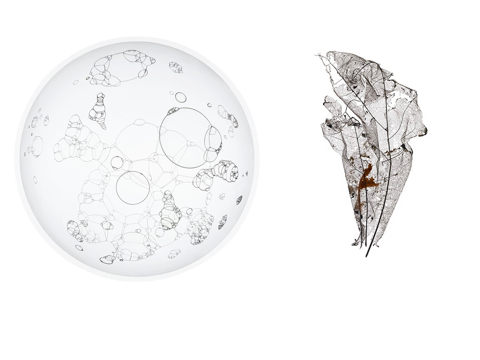 Call it what you will, conceptual art, graphic design or photography, Giles Revell's gaze can rest on the ephemeral nature of things.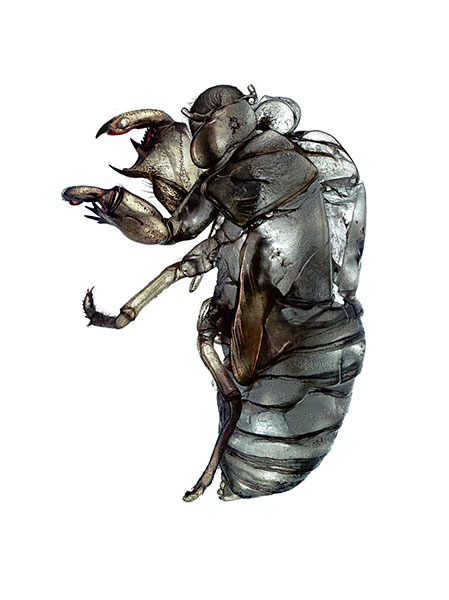 According to him:
Influenced by fine art and conceptualism, Giles Revell's work is an ongoing exploration of the possibilities of graphic, ideas-based imagery and the different ways in which photographic images can imply form, surface or texture via the simplest means. In addition to 'pure', traditional photography, Giles's personal work continues to explore the creative potential of digital technologies.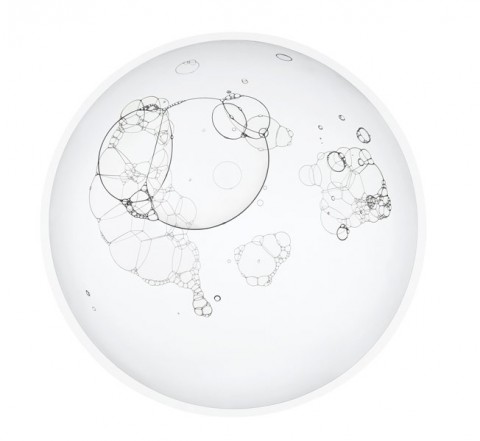 Like fingerprints or snowflakes, his Bubble Spheres may be subtle, but the results prove fascinating as he explores the transitory nature of their short existence.
Of the series Flora : These images represent a visual catalogue of Giles's habitual collecting; exploring the unique qualities and visual poetry of natural, organic material.
Even Revell's work with decaying insects holds the quality of ephemera.  We look forward to more of his poetic observations.