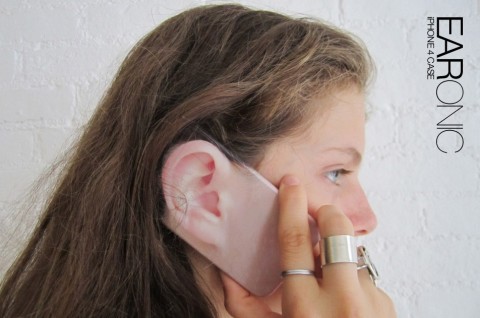 Ever feel like the whole world is watching while you are on the iPhone?  Well Daniela Gilsanz created an ironic twist on a contemporary James Bond idea.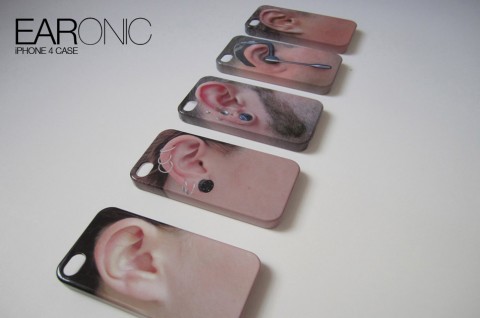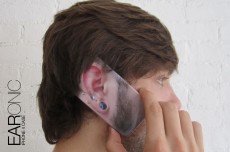 The EARonic iPhone Case is designed to camouflage the fact that you're on the phone.  Now if only she would come up with an invisibility sleeve for our arm!
Of the concept Daniela says she:
…first came up with the idea last fall when applying to art schools. She was getting a portfolio together and while sketching some ears in her sketchbook (one of the prompts from a school) the initial EARonic mockup and portfolio piece came to be. Since then, we've improved on the original concept, photographed many an ear, and produced the actual phone cases.