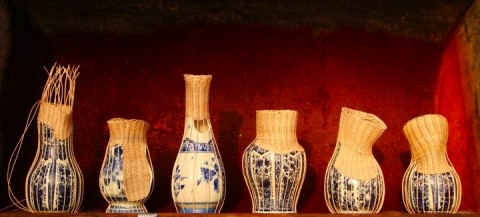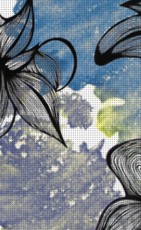 Daniel Hulsbergen is a young designer and artist we find interesting on a number of levels.  His work with patterns explores not only the beauty of well designed repetition, but seeks multi-leveled meaning in its existence.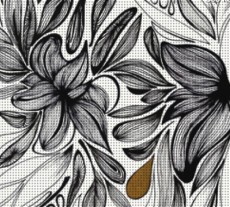 He asks us to look closely and see:
Winning and losing, black and white, triumph and fear, hate and love. Equivalent to each other and making the designs in balance. Besides the beauty you can also perceive the dark side of the designs.
See what he means…
Gruwelijk verbloemd (horrible glossed) from Daniel Hulsbergen on Vimeo.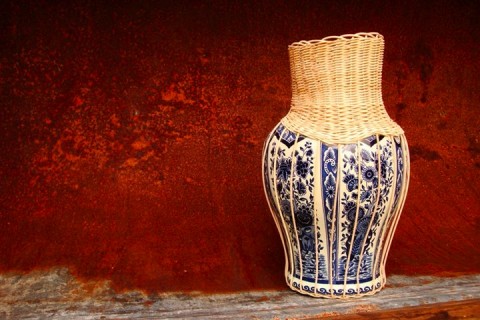 Hulsbergen's series of vases : Centerpiece, is reminiscent of Leonard Cohen's line: Let me see your beauty broken down. As he combines damaged fragments of traditional Delft Blue vases with finely worked basketry, the pieces are designed specifically to create new work out of old.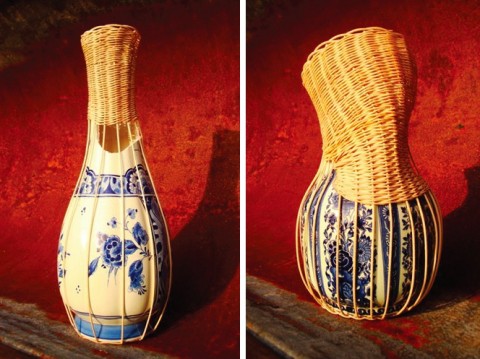 A beautiful mix of two classic Dutch crafts, Hulsbergen upcycles potentially discarded beauty with an original presentation, and invites us to look once more, as things are not always as they appear.