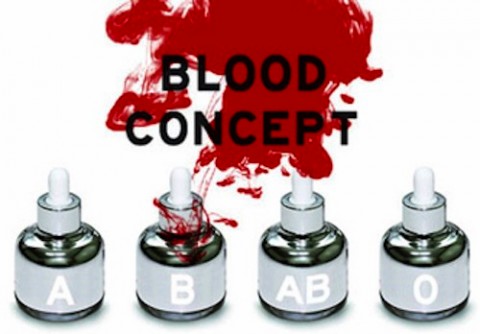 "The human body is totally pervaded by a liquid vital rush that brings us what we are most fond of: Life. Filled with legends and meanings' blood is soaked with mystery, fascination and respect: it's the most tested and studied part of the human body. Hiding the multitude of secrets that reveals our inner and unique way of being. Blood Concept is a ceremony devoted to the pulse of life and its visceral boost. It is actually the river of life."
Wow.  That's quite a description of the concept behind Blood Concept by Giovanni Castelli  and Antonio Zuddas.  But we have to admit we are curious, especially hearing the fragrance characteristics:
Perfume O is a leather fragrance, composed of thyme, raspberry, cyperus esculentus, rose hips, leather, birch, cedar wood, metallic notes.
Perfume A is an aromatic unisex fragrance which includes notes of green garden, tomato leaves, basil, star anise and metallic notes.
Perfume B is a unisex woody spicy composition with red apple and black cherry in the top, artemisia, pepper, pomegranate and black tea in the heart; patchouli, tick wood and metallic notes in the base.
Perfume AB is a unisex mineral composition with aldehydes, aluminium and slate in the top, pebble and aqua in the heart, cedar wood and metallic notes in the base.
In no way flowery or expected, the line may not be for everyone, but they are certainly unique.  The scents can be purchased here.