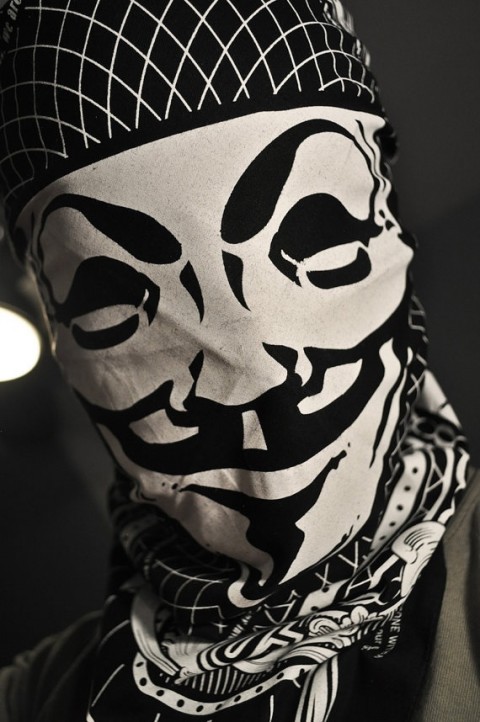 Matthew Borgatti has done a lot of things: building movie monsters, prototyping, teaching, graphic design, illustration, product design, and fashion. He's currently working on a gigantic mobile pipe organ.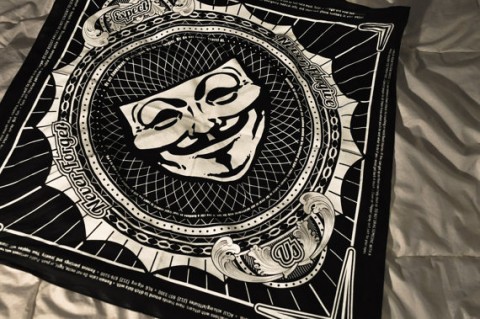 After seeing protests erupt all over the world I wanted to make something that could change the game a little. I want people to be able to protest with OWS without the risk of being fired for showing solidarity. I wanted to make something useful, portable, something that could make the biggest difference to the most people. I came up with this mask.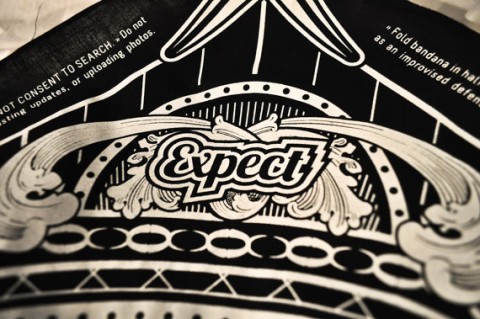 It's a foldable Guy Fawkes bandana that can be worn as a full or half face mask. It's printed with safe sane protesting advice about dealing with police, sharing your location, who to call in the event of legal troubles, and more.
He's selling them on his Etsy store, with one donated to an OWS branch around the world for each one sold.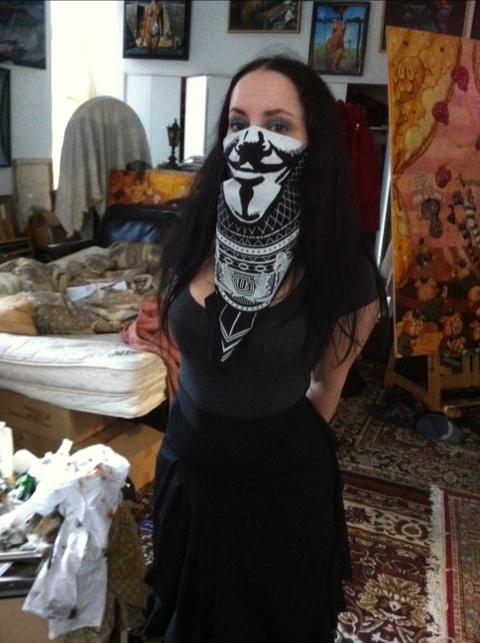 Found this via Molly Crabapple who is the "least convincing black bloc anarchist ever.
The bandana though is a wonder of design.   Besides the Guy Fawkes mask, there's the numbers of the Lawyers Guild and ACLU, tear-gas neutralizing techniques, and instructions on how to deal with the police all woven into the filigree.  One of the most beautiful object-as-objects I've ever seen."
Indeed.