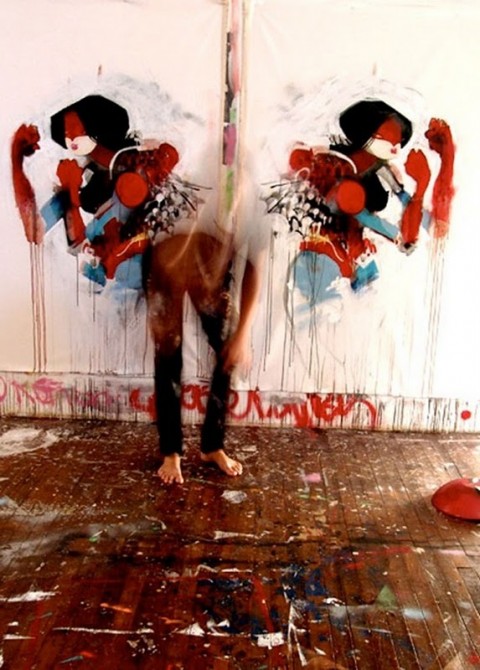 Anthony Lister is an Australian artist living in New York.  Working as a street artist on projects that are sometimes "uncommissioned", Lister has a style that is engaging and immediate.  See the video by Pindarodge which documents a recent trip to Berlin, where Lister was invited to create a show with one week to prepare.
Lister utilized an abandoned sanatorium to paint a pool, with a twist.
Anthony Lister in Berlin from rodgezooi on Vimeo.
Take a look at some of Lister's other work from the not so distant past, to get a sense of his intuitive and somewhat biting style.