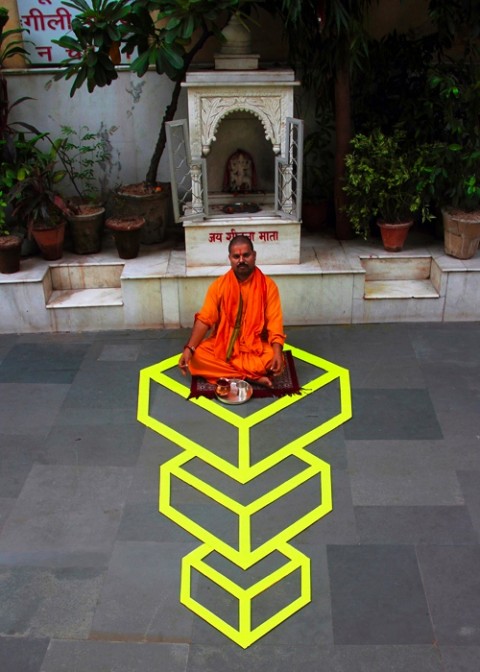 Sometimes simple solutions can present the most interesting context.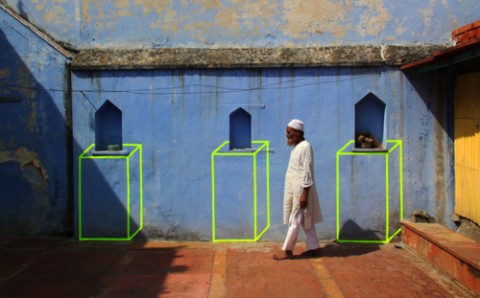 Askash Nihalani works with lowly tape to change our view of the ordinary into something extraordinary by selectively placing graphics into space, highlighting "unexpected contours & elegant geometry".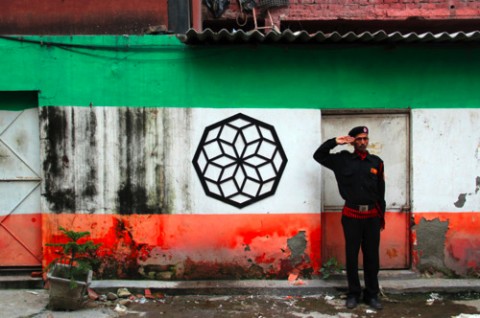 Nihalani says:
I'm not trying to push a certain highbrow logic or philosophy or purposely communicate through the esoteric medium of art. I work instinctively, trying to follow my gut about the sensation of color and space, and have fun doing it.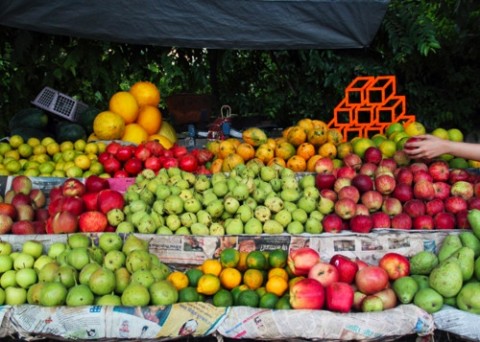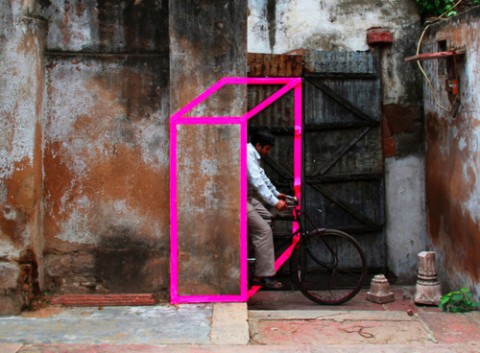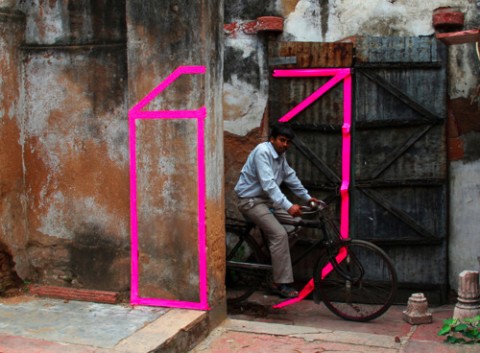 From the moment one enters his website, Nihalani's playful solutions offer memorably artful, design moments.  Enjoy.