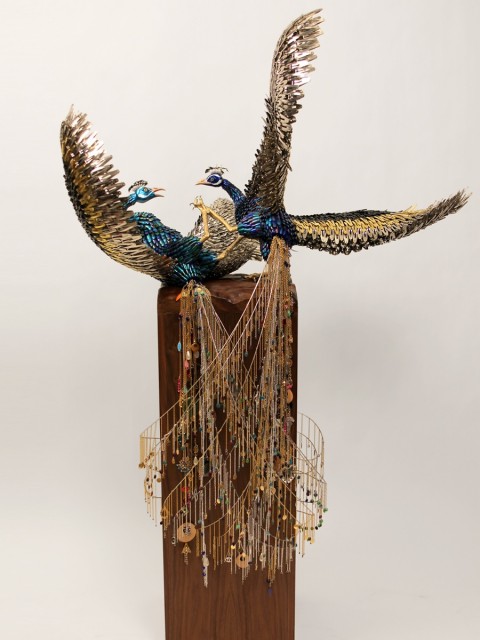 All of the work is intended to question what it means to be human on this evolutionary path through time.  ~  Laurel Roth & Andy Diaz Hope
Together Laurel Roth and Andy Diaz Hope represent an ideal of artistic collaboration.  They not only make artwork together, they co-create two artists' live/work cooperatives (one in San Francisco and one in Sonoma County), raise farm animals, and are life partners.  Seeing the work they make, collaboratively and separately, brings a glint of amazement to the eye.  Whether a fantastical sculpture or a beautifully placed column of redwood salvaged from their forest property, they have amazing vision and an even more amazing combined work ethic.
First up is Roth's latest in a series of peacocks called, Beauty, 2011.  Utilizing fake fingernails, barrettes, false eyelashes, nail polish, costume jewelry, walnut, and Swarovski crystal Roth presents us with an undeniably over-the-top notion of beauty from decidedly man-made objects of feminine decoration.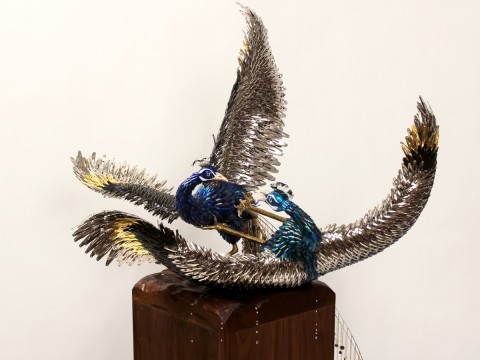 Reflected off of Diaz Hope's Geode, 2011 and Centering Device #4 2011 we sense the collaboration starting to come together with objects encouraging contemplation and self-observation.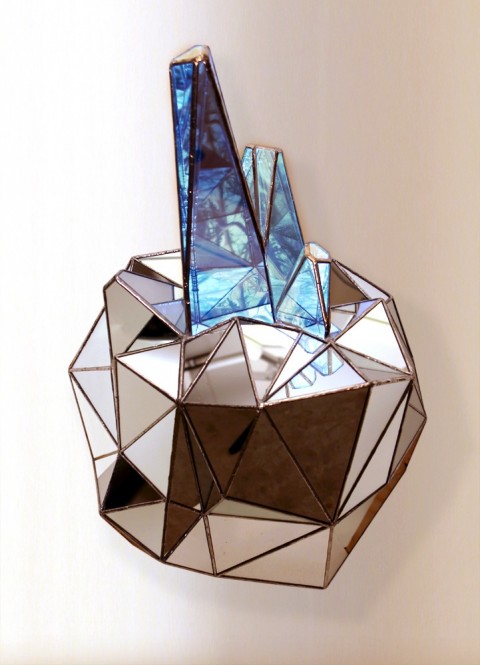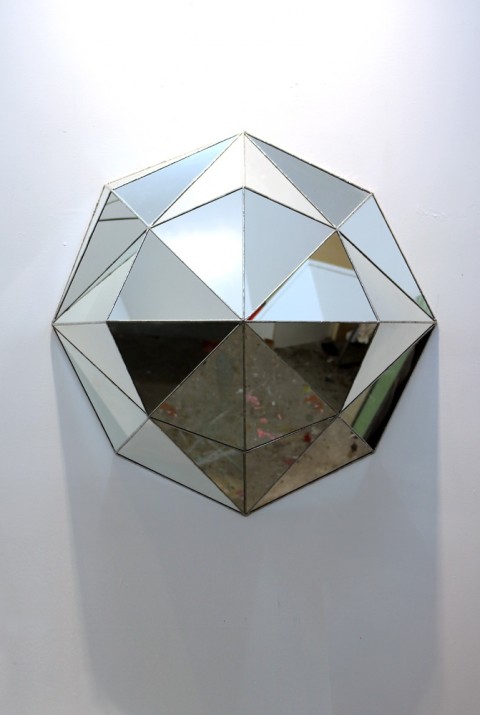 It's in The Reflection Engine where their combined efforts create the magic to be realized in their upcoming exhibition titled 2011.
The piece..."takes the form of an elaborately carved walnut wardrobe, the inside of which is mirrored like a crystal geode in which you can sit, door closed, and surround yourself with self-reflections in an ever expanding infinity."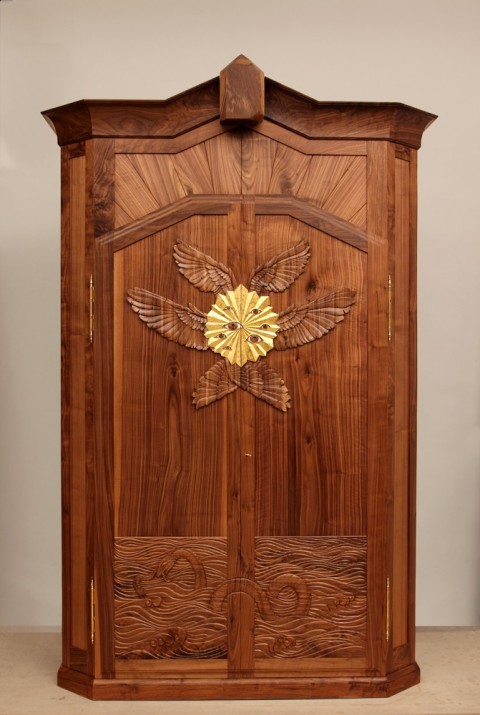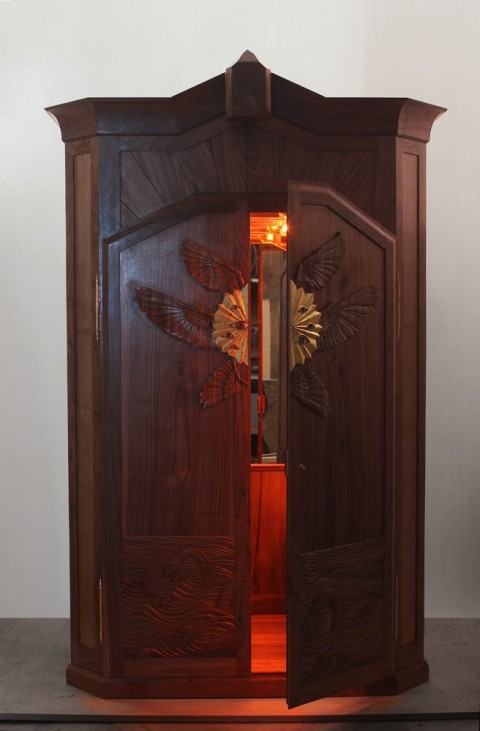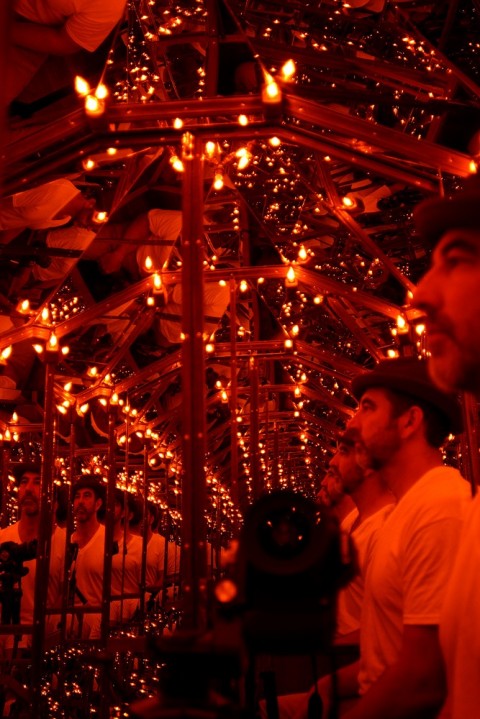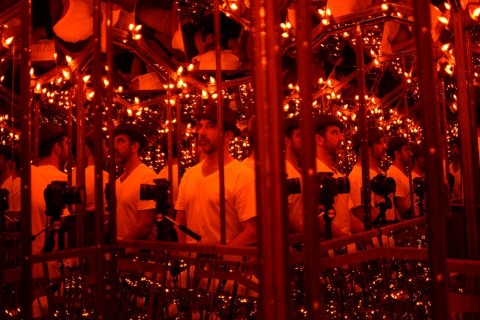 The artists describe the exhibit which opens at Schroeder Romero & Shredder Gallery in New York on November 17th:
Our show, titled 2011, uses the tableau of a grotto to explore the odyssey and definition of humankind. This grotto was conceptualized with an eye to the longstanding relationship of humankind to caves and the millennia of slow processes that created them even before modern man started his own development towards the present.  Grottos are different than caves, though they allude to them. A grotto is a mix of the sacred and the profane – by definition it is artificial to some degree, a man-made enclosure representing the inner world of humankind and intended to mimic an idealized and mythologized underworld. They are spaces meant for relaxation, contemplation, mythology, and sometimes worship.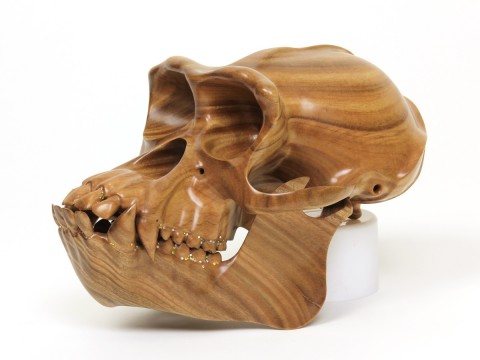 Juxtaposed among these crystal formations, Roth's carved wood and cast brass primate skulls highlight the evolutionary changes that brought about the numinous transformation into modern humankind. Carved wooden skulls and bones of animals that evolved alongside of us, first hunted and then eventually domesticated, bred, and controlled by humans for use as food are displayed near these offshoots of our own evolutionary path.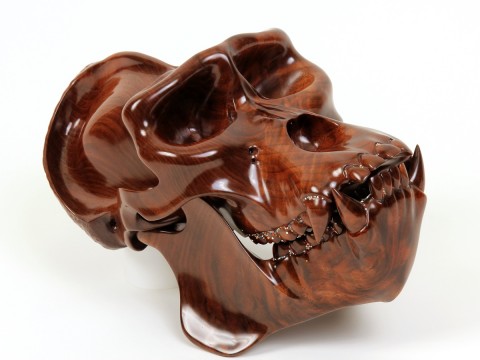 Along their evolutionary paths as artists, Roth and Diaz Hope continue to grow, and with them, our expectations of what is down the road for us, as created by them.