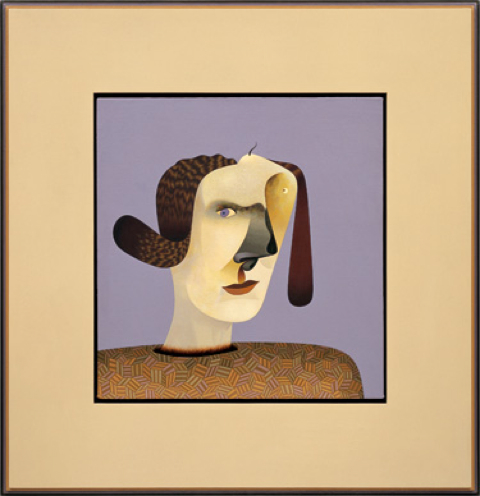 Image:  Jim Nutt: Plumb, 2004
courtesy David Nolan Gallery, New York
The Museum of Contemporary Art in Chicago presents Jim Nutt: Coming Into Character.  The exhibition presents forty-five years of work by this distinguished Chicago-based painter . Rather than a conventional retrospective, MCAC highlights Nutt's achievements by focusing on his haunting and meticulously rendered portraits of imaginary women over the last 20 years.
We especially enjoyed the video from the MCAC's site which focuses on the preparator's take of the artist's work from a pragmatic and conceptual way.  In the video, one can enjoy the inside jokes of the artist who anticipates those who will engage with the works from the back, which in some cases are as meticulous as the front.
Jim Nutt: Back to Front from MCA Chicago on Vimeo.