On Thursdays, my new column, heARTbeat for ecosalon posts.

Yesterday, I presented Dutch glass artist Vincent Breed who collaborates with French designer Matali Crasset on projects. The work has a wonderful blend of conceptual complexity and highly accessible beauty to it.
This gets me thinking about how the internet keeps us moving visually, though a bit dumbed down intellectually. The idea that Google makes us stupid has been argued before, but here, I'm speaking to our propensity for images, and how looking at all this stuff on the internet can numb us.  For over four years, I've spent a bit of time on Stumbleupon.  In fact you may have found this post coming from there.  On SU, hitting a stumble bar, and moving along is part of the fun. If you like the page : thumb up, if not, thumb down. But, and here I'm stating the obvious, it encourages instant gratification.  If you have a well-tuned SU experience, you get a lot of things you are interested in, and if you are like me, a lot of images.  Over time, becoming steeped in those instantaneous images we may have more trouble identifying depth and quality.
That, is one reason I wanted to do heARTbeat, and as I'm writing this I realize, that even the name has a slowing effect.  I hope you enjoy the moments we bring you.  Our intention is to slow you down for more than a beat, and perhaps give a reason to go a little deeper, pay attention to the nuance, and see something, that perhaps, just perhaps you may want to investigate further.  I'll leave you with an image that I didn't post on heARTbeat.  If you want to know more, give it a click, and see the post.  Nonetheless, perhaps you will find it interesting.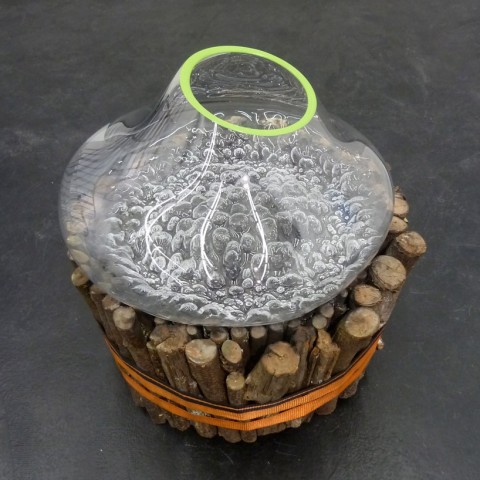 Cuttings
Photo: Erik Saillet