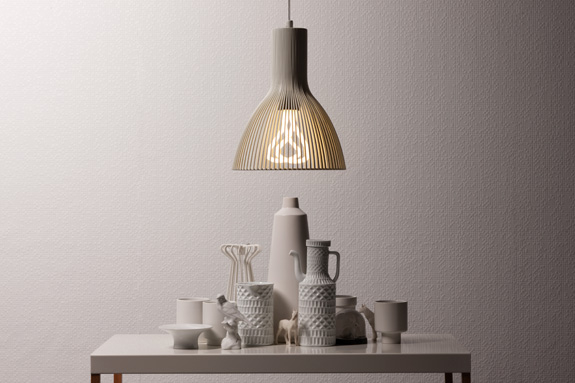 As we discussed when Plumen won the Brit Insurance Design of the Year award, this lightbulb is brilliant.  Americans need wait no longer to experience the stylish, 110V bulb which uses 80% less energy, and lasts 8 times longer than incandescent bulbs.
According to Plumen:
After some extra tweaks and certification delays, we're thrilled to be crossing the pond with the PLUMEN 001 (110V).  The 110V bulb works in USA, Canada, Japan, Mexico, Brazil and many other countries around the world (full list here on the country computability tab). PLUMEN 001 (110V) is now ready to pre-order on our official online store –Plumenshopus.com. There's also a limited supply selling at MoMA stores in NYC and at the fabulous The Future Perfect, also in NYC.
Pre-orders are being accepted now, and the Plumen ships June 1st, 2011.  Specifications below:
11 Watt
680 Lumen
Screw Cap (E26 or E27)
Equivalent to 60 W Incandescent Light bulb
Lifetime: 8,000 Hours
Non-Dimmable
Colour Temperature: 2,700 kelvins
Lamp Dimensions: 192mm x 100 x 91mm
Energy Label
Switching Cycles: More than 10,000
Warm-Up Time: Less than 30 seconds
Mercury Content: Less than 5mg
Luminous Flux: Initial Output 680 Lumen, final result pending.
Power Factor: Greater Than 50