In the eco world, the terms reduce, reuse, recycle are used in that order as a catch phrase.  Recycling is important, but third in line to reducing one's footprint or reusing what we already have.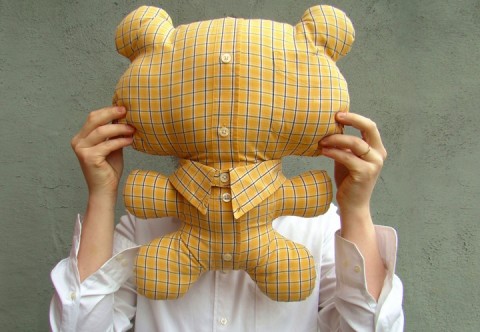 Mrs. Jermyn is an online shop that attends to all three R's.  Our eye was caught by Mr. Tedi, which is a Tedi Bear made from shirts that no longer fit Mr. Jermyn (or you, for that matter).
As the Maker, DIY underground swells to becomes a cultural movement, it's interesting and encouraging to see bespoke ideas take hold at an accessible level.  Mr. Tedi gets our hug.