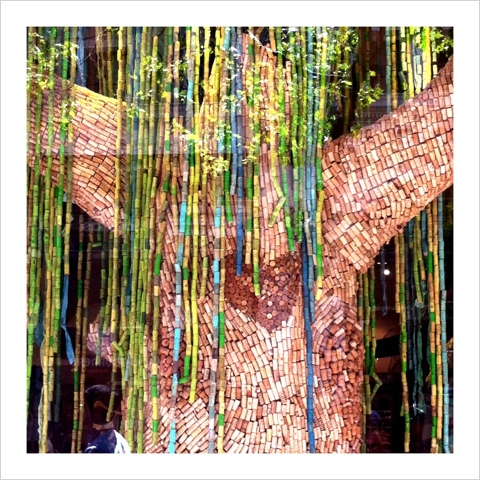 We had heard that Kendall-Jackson had teamed up with the non-profit Cork Forest Conservation Alliance by funding the shipment of millions of recycled corks.  Anthropologie stores throughout the U.S. were to reuse the corks in the clothiers' windows as an Earth Day celebration.  K-J had already partnered with CFCA as each year over three billion corks are thrown away, and wind up in landfills.  This is a fantastic co-branding environment that leads by example, and invites all of us to have fun rethinking creative reuse.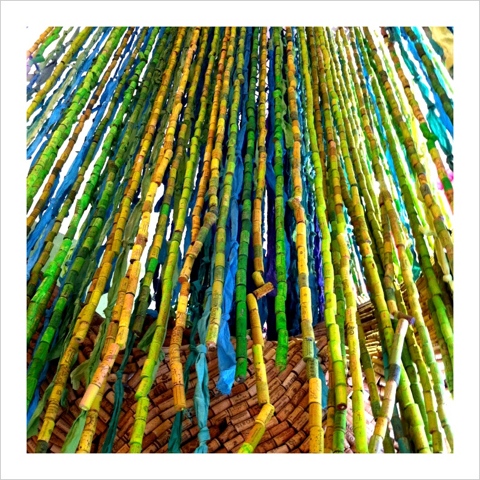 When in San Francisco yesterday, we stopped by the Anthropologie store on Market Street to see the results, and happily share them here.  This Earth Day celebration is sticking around to remind us that a little creativity can last longer than a day, and the message can imprint an indelible visual of encouragement.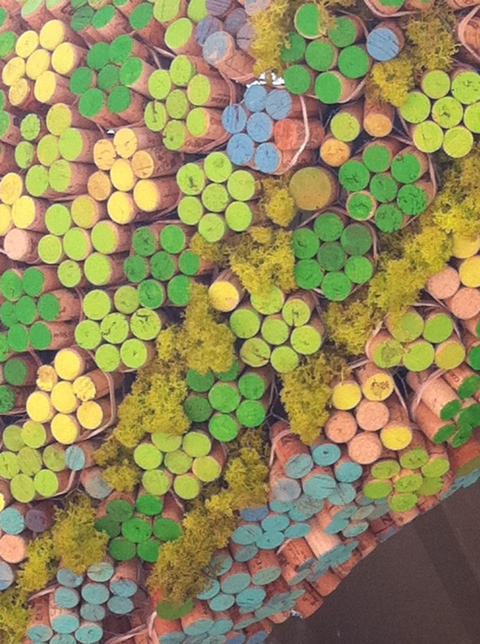 Bravo, Kendall-Jackson…bravo Anthropologie, and best wishes to the Cork Forest Conservation Alliance in their efforts to preserve these beautiful trees and their renewable resource.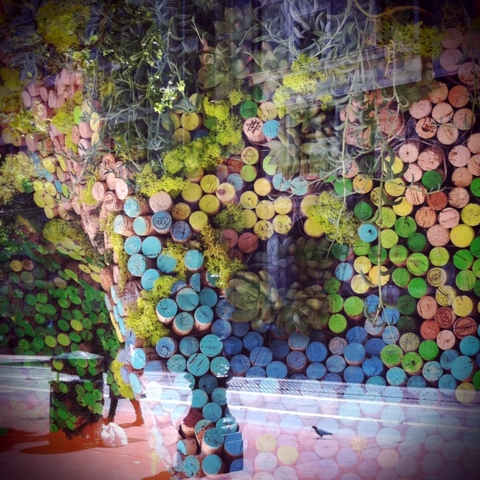 5.5.11 : Update via Patrick @ corkforest.org -
Thank you for such a wonderful article. We are very honored to have such remarkable partners like Anthropologie and Kendall-Jackson. Visit Anthropologie's website to learn how, on May 14th, you can bid on one of these amazing cork art pieces.
Thanks, Patrick !  Enjoy a couple of other windows from the collaboration below.