We live in unprecedented times, specifically, in that social media has changed the face of disasters forever.  We can move quickly to create and spread ideas.  Yesterday we posted about W+K's poster for Japan.  Today we add to the list of artists and designers who are offering their photography, prints, tee shirts and leather bracelets for the disaster victims of Japan's horrific earthquake, resultant tsunami and nuclear catastrophe.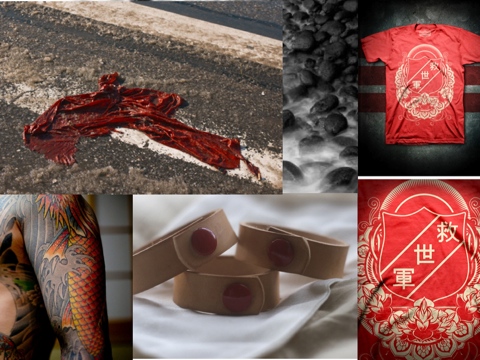 Upper left : The Livest1
Upper center : Wallspace
Right : Wardrobe Army Apparel
Lower left : Michael Rubenstein
Lower center :  Corter
Please check each of the sites for details, and expiration of their offers.  And thank you for doing what you can to help our fellow world citizens in Japan.  Peace.
This post was inspired by likeminds at nau.